The Best Central Jersey Family Festivals and Events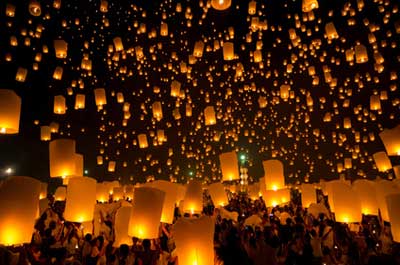 These popular festivals occur at venues in all corners of NJ and have wide appeal with families with kids.

They feature events with special themes and are known for having good music, food, entertainment, skilled artisans and performers, fun activities, crafts, and more!

Note: This information is provided by event sponsors as a free service to our viewers. Sometimes conditions require cancellations or changes of dates, times and location which are not reflected in the original schedule. Before planning a trip to visit one of the listed events, it is suggested that you call the event sponsor to confirm the event schedule or for additional information on the event.
April 2017 Central New Jersey Family Festivals And Events
Spring Festival

April 9th, 2017; 12 pm - 4pm
Rutgers Gardens
140 Log Cabin Rd.
New Brunswick, NJ 08901
732-932-8451
Website
Suggested donation: $5.00 All proceeds benefit the Rutgers Gardens
Celebrate Spring at the Gardens with an afternoon of fun and fresh air for children and families! The afternoon will be filled with exciting activities that will put a "spring" in your step, and a smile on your face. Activities include; Face Painting Arts and Crafts Egg Hunt. Egg Hunts will begin at 12:30 PM, and will be held every half hour. Food, and more!
Asbury Park Music & Film Festival

April 21st - April 23rd, 2017
The Paramount Theatre
The Stone Pony
The Wonder Bar
1200 Ocean Ave
Asbury Park, NJ 07712
732-945-1082
Website
This event explores and celebrates a single, and perhaps the most dramatic, aspect of cinema…the role of music in film.Headliners performering will be appearing at this event including Southside Johnny Lyon on April 21st and Steven Van Zandt (Little Steven & the Disciples of Soul) on April 22nd. Other performers include The Devil & Daniel Johnston + Daniel Johnston & Summer Moon, Just Before the Dawn, Lucky Chops, Rainbow Full of Sound, Preservation Hall Jazz Band, Robert Randolph and the Family Band, and more.
Proceeds from this event will benefit underserved children in Asbury Park, specifically three programs including Hope Academy, The Hip Hop Institute, and the Asbury Park Summer Recreation Music Camp.


Cattus Island Nature Festival
Cattus Island County Park
April 29, 2017; 101m - 4pm
170 Cattus Island Boulevard
Toms River, Ocean County, New Jersey
Website
This event features a celebration of 37 years of connecting the community with nature, as well as the re-opening of the Cooper Environmental Center. This family event includes crafts, kayak tours, nature walks, games and local exhibitors.
Allaire BBQ & Brews
April 29th, 30th, 2017
The Historic Village at Allaire
4265 Atlantic Ave.
Farmingdale, NJ 07727
732-747-4449
Website
Enjoy a family fun day with a Beer Garden – Serving beer and hard cider, Award winning BBQ, Food Trucks, Crafters, 19th Century games, Live entertainment: Saturday, The VooDUDES, NJ, 3:00pm – 5:00pm: Sunday, The Gas House Gorillas 2:30pm – 5:00pm
The historic village will be providing craft demonstrations at the blacksmith shop and carpentry shop. All historic buildings will be open for tours with costumed interpreters. There will be also historic children's games being demonstrated.
Lambertville Shad Festival
April 29th, 30th, 2017; 12:30 - 5:30  Rain or Shine  
Downtown Lambertville
11 Bridge St.
Lambertville, NJ 08530
609-397-0055
Website
This annual family event was born as spring blossomed and the shad made their way upriver, and the locals strolled through town enjoying the arts and crafts of their friends and neighbors. Today it features the area's finest artists and crafters, great food, and family entertainment. The Food Court has everything from taco salads to crab cakes! There will also be shad chowder, hot dogs, kettles corn, hamburgers, fries and fresh lemonade! Kids activities will include Face Painting, Sand Art, and more.
Red Bank International Beer, Wine, and Food Fest
April 30, 2017; noon - 7pm (rain date May 7, 2017)
White Street Parking Lot
Red Bank, NJ
Website
This family friendly event features twenty-five of Red Banks finest restaurants will be selling International favorites at the event including Korean, Thai, Italian, Chinese, All American, Mexican, Irish and More! International wine & beer!
There will be Live Music on Two Stages!
This event is a fundraiser...the proceeds will benefit Red Bank Education Foundation & Red Bank RiverCenter
May 2017 Central New Jersey Family Festivals And Events
The Steampunk World's Fair

May 5th - 7th, 2017
21 Kingsbridge Rd.
Piscataway, NJ 08854
973-936-8563
Website
The Steampunk World's Fair is the world's largest Steampunk event! Visitors will get to meet amazing people like: Internationally-acclaimed Steampunk author Gail Carriger One of the world's most beloved Steampunk Bands, Emperor Norton's Stationary Marching Band As well as members of the cast of 'Steampunk'd' Enjoy literally hundreds of hours of vendors, programming, shows, entertainment, and other things to see, hear, and experience!


Kite Day

May 6th, 7th, 2017: 10 a.m. to 5 p.m.
Terhune Orchards
330 Cold Soil Rd.
Princeton, NJ 08540
609-924-2310
Website
The sky will be filled with brightly colored kites in a variety of shapes and sizes as farm visitors enjoy our high-flying festival. This is a perfect time to explore the farm during our spring festival. Spring on the farm is one of the most beautiful and exciting seasons. All is ready for the bountiful growing season. Children of all ages (and adults too!) can join in the fun. Bring your own kite or choose a ready-made kite from the wide selection in the store. Or better yet, make a "guaranteed to fly" kite. Whichever you choose, test fly your kite in our wide-open 10-acre pasture with all the farm animals looking on


New Jersey State History Fair
May 13, 2017; 11:00 am - 5:00 pm (Rain or Shine)
Monmouth Battlefield State Park
16 Business Route 33
Manalapan, NJ 07726
732-462-9616
Website
This event features a a celebration NJ's State History where visitors can experience five centuries of our State's history. Enjoy period games, live entertainment, living history demonstrations, military re-enactions and exhibits. It's fun for the whole family. This year there will be some familiar faces from the past like Clara Barton, George Washington and Walt Whitman as well as such favorite activities as 19th baseball, horse-drawn plowing demonstrations, Phydeaux's flying flea circus and period music.
Family Fun at the 19th Annual Buffalo Watch Farm Open House
Saturday, May 13, 2017; 9am to 5pm (rain or shine)
Readington River Buffalo Farm
GPS Address:
937 County Road 523
Flemington, New Jersey 08822
Website
Buffalo still roam the range at the Readington River Buffalo Farm; an historic, maintained working farm preserve. You have the rare opportunity to get a close-up and personal view of bison and their newborn calves. Throughout the farm, experience native American Indian and civil war encampments, fresh local food, plant and flower sales. blacksmith demonstration, wolf preserve, and The Pink Firetruck. Available are reasonably priced refreshments: Water, Italian Ices, Soda, BBQ, Pizza, Burgers, hot dogs, popcorn, pastries. The farm owners are again grilling buffalo burgers. Visitors will also get to enjoy farm tours, 2 live bands, displays and reenactments, Jackson Hole Gang, blacksmith demonstration, live wild west cowboy shows. Also for children and adults: pony rides, antiquers and crafters, face painters, hay wagon tour rides, all included with your onsite $5 parking donation.
This year, we introduce a unique feature for those 21 and over: The "Red River Saloon". With the help of local design talent, an entire barn brings you back to a vintage Wild West saloon. Step up to our 15 foot custom designed bar to enjoy beer from a local brewery and wine from a nearby vineyard. Or sit around the many tables.
Guests are advised to wear sturdy shoes and to bring binoculars. Since this is a working farm with many animals, please do not bring your pets, Service Animals only are permitted. All proceeds go to the local Whitehouse First Aid and Rescue Squad. Proudly serving all of Readington Township.


New Jersey Seafood Festival

May 19th - 21st, 2017
Silver Lake Park
5th & Ocean Aves.
Belmar, NJ 07719
732-747-4449
Website
Free event
Attendees will get to enjoy the freshest local seafood along with craft vendors, a wine and craft beer tent, kid's activities, and live music.


Jersey Shore Festival

May 19 - 21, 2017
On the beach, boardwalk and in select bars
Seaside Heights, NJ
Website
info@jerseyshorefestival.com
free-admission
This weekend event celebrates the beginning of summer with performances by over 350 artists from around the world. It features live bands,
Saturday night firework
s, vendor village, Pros vs. Heroes flag football game, after parties, and much more.
June 2017 Central New Jersey Family Festivals And Events
Bradley Beach Lobster fest
June 24 & 25, 2017 ( Saturday 11 am - 8 pm, Sunday 11 am - 6 pm)
500 Ocean Avenue
Bradley Beach, NJ
Website
Free event!
Bradley Beach comes alive this weekend with it's popular oceanfront family event featuring live music, great lobster, beer & wine, crafts, and plenty of kids activities.
Highlighted by 6 bands and a DJ emcee, over 180 craft and specialty vendors, a beer & wine garden and children's activities including water slide, rides, face painters and sand art
July 2017 Central New Jersey Family Festivals And Events

2017 Firefly Festival

July 7, 8, 2017; 8pm to 11pm
Duke Farms
1112 Dukes Pkwy W
Hillsborough, New Jersey
Website
( please register in advance)
Free Event
This family event features the magic of Fireflies! Grab a flashlight, put on your walking shoes and head over to the Duke Farms' Firefly Festival to celebrate Nature's Natural Light Show – the Lightning Bug!During this event participants will meander along 1.5 miles of trails taking them through woodlands, meadows and along lakeshores to get a glimpse of fireflies in action. They will investigate activity stations along the way where they will learn to communicate with fireflies, discover what a glowworm is, learn what it takes to create a home for fireflies in their backyard, and much more!


Freehold Township Day

Saturday, July 8, 2017; 4-11pm
Michael J.Tighe Park
65 Georgia Road
Freehold, NJ
Website
A great family fun day with live entertainment, food, classic car show (starts at 4pm) & Fireworks at dusk.
The live entertainment will feature Screaming Broccoli and The Phil Engel Band. In addition kids will enjoy free kids rides and a free teen center with DJ.
15th Annual Freedom Fest State Fair

July 12 - 16, 2017
Horse Park of New Jersey
626 Rt 524
Allentown, NJ
Website
(Check out Live Entertainment Lineup)
This 5 day long family festival is packed with plenty of fun activities. The featured events include Live entertainment by top performers, racing pigs, a magic show, pony & camel rides, a petting farm, horse shows, carnival activities, food vendors, crafts, wine tasting, agricultural exhibits and a fireworks display on Saturday
Annual Monmouth County Fair
Wednesday - Sunday, July 26 - 30, 2017
East Freehold Park Show grounds
1500 Kozloski Rd
Freehold
(732) 842-4000
Webpage
(Check for schedule of events & live entertainment)
Opening night fireworks, 4-H events, animal shows & exhibits, rides& amusements, free stage entertainment, racing pigs, home & garden competition.


New Jersey Festival of Ballooning
July 28, 29, 30,2017
Solberg Airport
Readington, NJ
Website
This weekend family festival is one of the largest summertime hot air balloon and music festivals in North America. It holds the dual distinction of being a recipient of The New Jersey Governor's Award for Best Special Event, as well as being designated, for the 6th time, as a Top 100 Festival in North America by the American Bus Association.
The event features twice daily mass ascensions of up to 100 special shape and sport hot air balloons, to headlining concerts, non-stop family entertainment, hundreds of crafters and vendors, great food, fireworks, a balloon glow, and more. The Fireworks Extravaganza takes place on Friday @ 9:30 pm
---
North Jersey Family Festivals

North  Jersey Family Festivals feature events with special themes, and music, food, entertainment, skilled artisans, and fun activities.
Learn more

South Jersey Family Festivals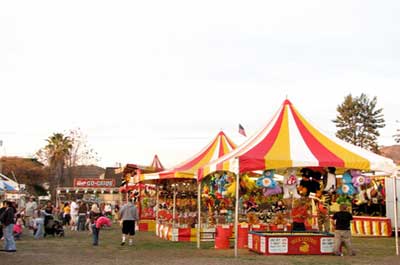 South  Jersey Family Festivals feature events with special themes, and music, food, entertainment, skilled artisans, and fun activities.
Learn more
---