The Best Central Jersey Family Festivals and Events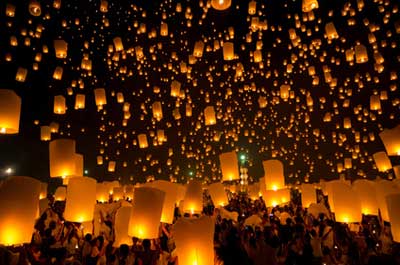 These popular festivals occur at venues in all corners of NJ and have wide appeal with families with kids.

They feature events with special themes and are known for having good music, food, entertainment, skilled artisans and performers, fun activities, crafts, and more!

Note: This information is provided by event sponsors as a free service to our viewers. Sometimes conditions require cancellations or changes of dates, times and location which are not reflected in the original schedule. Before planning a trip to visit one of the listed events, it is suggested that you call the event sponsor to confirm the event schedule or for additional information on the event.

Multi-Date, Re-occuring Central Jersey Family Festivals and Events
Music Mondays at Springwood Park

June 26, through August 29, 2017; 6:00 8:30 PM (final show a Tuesday)
Springwood Park
Located between Atkins and Union Avenues
Asbury Park, NJ
Web Site
( for concert schedule)
Contact : Jim lenskold, Phone: 732-598-1083, Email: info@asburyparkmusiclives.org
Free Concerts
Springwood Park will once again come alive with music this summer during a 10 -week free concert series presented by the Asbury Park Music Foundation. Music Mondays at Springwood Park brings the entire Asbury Park community together to enjoy live music and wonderful food from the Kula café in the early evenings.
The kickoff show on June 26th at 6pm will feature Gary US Bonds with opening act, Laura Crisci.
Free parking is available in the lot across the street. Bring your lawn chairs and blankets.
June 2017 Central New Jersey Family Festivals And Events
Red Bank River Fest 2017
June 2, 3, 4, 2017: Fri 5pm-10pm, Sat 11am-10pm, Sun 11am-6pm
Marine Park
Wharf Ave.
Red Bank, NJ
Website
(732) 741-0055
This event features talented local bands performing simultaneously on multiple stages capped by appearances of nationally known blues and jazz artists. Includes craft beer Brewers cafe and crsft beer seminars, food vendors, crafters, and a kids zone activities area.
Annual Atlantic Highlands Classic Car Show
June 10, 2017 @ 10:00 am - 4:00 pm
Along First Avenue
From Highland Avenue to Bay Avenue
Atlantic Highlands, NJ
(347) 528-5372
The annual Classic Car Show will feature classic cars, vendors, street food, and live music entertainment. Stroll down Atlantic Highlands' main street while appreciating over 100 collectible cars, shopping at stores and vendors and listening to music provided by several different bands. This event is free to attend and family friendly, with activities for kids as well.
17th Annual Cultural Festival
Saturday June 17, 2017
Mercer County Park Festival Grounds
Mercer County Park
1638 Old Trenton Rd.
West Windsor, NJ
Website
Admission to the festival is FREE
This event features a day of musical performances, art demonstrations, international food trucks, a bier garten, traditional dances and demonstrations and more. The festival will showcase a variety of rich and diverse cultures.
13th Annual Freedom Festival
Saturday, June 24, 2017; 3pm - 11:00PM (rain date June 25th)
Mercer County Park
1638 Old Trenton Rd.
West Windsor, NJ
Website
This fun family festival features attractions for the whole family. The highlights include live bands on the outdoor stage, food, carnival rides, a car show, pie eating contests, dog races, and a
fireworks display @ dusk

Bradley Beach Lobster fest
June 24 & 25, 2017 ( Saturday 11 am - 8 pm, Sunday 11 am - 6 pm)
500 Ocean Avenue
Bradley Beach, NJ
Website
Free event!
Bradley Beach comes alive this weekend with it's popular oceanfront family event featuring live music, great lobster, beer & wine, crafts, and plenty of kids activities.
Highlighted by 6 bands and a DJ emcee, over 180 craft and specialty vendors, a beer & wine garden and children's activities including water slide, rides, face painters and sand art
Hopewell Valley Concert & Fireworks
Sunday, June 25, 2017: 7:30 pm
Woolsey Par (formerly Alliger Park)
On CR546 near Hopewell Twp Municipal Building
Hopewell, NJ
Website
Beginning at 7:30 pm, the 63 rd US Army Band will perform a variety of music prior to the Fireworks Display at dusk. Bring your lawn chairs or blankets. The Classic car show opens at 5:30 pm with food vendor(s) on site
July 2017 Central New Jersey Family Festivals And Events

Long Branch's Annual OceanFest and Fireworks
July 4, 2017; 10 a.m. until 10 p.m.
Oceanfront Promenade
Long Branch
732-923-2044
Website
Free admission
Crowds in the hundreds of thousands attend this popular Jersey Shore Oceanfest for an all-day, family-friendly festival that brings together the most memorable sights, sounds and sensations of the summer season.
This full day festival is held along the beach, stretching from the Ocean Place Resort & Spa to Seven Presidents Park. It features a large variety of food, live musical entertainment, children's entertainment, vendors, arts & crafts and more. The finale is a spectacular fireworks displays that is one of the largest at the Jersey Shore. Arrive early and find a spot on the beach or on the Great Lawn.


2017 Firefly Festival

July 7, 8, 2017; 8pm to 11pm
Duke Farms
1112 Dukes Pkwy W
Hillsborough, New Jersey
Website
( please register in advance)
Free Event
This family event features the magic of Fireflies! Grab a flashlight, put on your walking shoes and head over to the Duke Farms' Firefly Festival to celebrate Nature's Natural Light Show ق€" the Lightning Bug!During this event participants will meander along 1.5 miles of trails taking them through woodlands, meadows and along lakeshores to get a glimpse of fireflies in action. They will investigate activity stations along the way where they will learn to communicate with fireflies, discover what a glowworm is, learn what it takes to create a home for fireflies in their backyard, and much more!


Freehold Township Day

Saturday, July 8, 2017; 4-11pm
Michael J.Tighe Park
65 Georgia Road
Freehold, NJ
Website
A great family fun day with live entertainment, food, classic car show (starts at 4pm) & Fireworks at dusk.
The live entertainment will feature Screaming Broccoli and The Phil Engel Band. In addition kids will enjoy free kids rides and a free teen center with DJ.
15th Annual Freedom Fest State Fair

July 12 - 16, 2017
Horse Park of New Jersey
626 Rt 524
Allentown, NJ
Website
(Check out Live Entertainment Lineup)
This 5 day long family festival is packed with plenty of fun activities. The featured events include Live entertainment by top performers, racing pigs, a magic show, pony & camel rides, a petting farm, horse shows, carnival activities, food vendors, crafts, wine tasting, agricultural exhibits and a fireworks display on Saturday


2017 Wooden Boat Festival

July 15th, 2017
Toms River Seaport and Maritime Museum
Huddy Park
Water St.
Toms River, NJ 08754
732-349-9209
Website
This family fun event features wooden boat races, and live entertainment and food. The Toms River Seaport and Maritime Museum is a non-profit organization dedicated to preserving the maritime history of Toms River and Barnegat Bay. With exhibits, display and educational programs, The Seaport provides knowledge and understanding of the important maritime history of Toms River.
Annual Monmouth County Fair
Wednesday - Sunday, July 26 - 30, 2017
East Freehold Park Show grounds
1500 Kozloski Rd
Freehold
(732) 842-4000
Webpage
(Check for schedule of events & live entertainment)
Opening night fireworks, 4-H events, animal shows & exhibits, rides& amusements, free stage entertainment, racing pigs, home & garden competition.


New Jersey Festival of Ballooning
July 28, 29, 30,2017
Solberg Airport
Readington, NJ
Website
This weekend family festival is one of the largest summertime hot air balloon and music festivals in North America. It holds the dual distinction of being a recipient of The New Jersey Governor's Award for Best Special Event, as well as being designated, for the 6th time, as a Top 100 Festival in North America by the American Bus Association.
The event features twice daily mass ascensions of up to 100 special shape and sport hot air balloons, to headlining concerts, non-stop family entertainment, hundreds of crafters and vendors, great food, fireworks, a balloon glow, and more. The Fireworks Extravaganza takes place on Friday @ 9:30 pm
August 2017 Central New Jersey Family Festivals And Events

Middlesex County Fair
Monday, August 7 through Sunday, August 13, 2017
655 Cranbury Rd.
East Brunswick, NJ 08816
732-257-8858
Website - Events & Fireworks Schedule
This fun family event features a discovery of the state's agriculture, enjoy crafts, food, watch competitions, go on rides, listen to live entertainment. With awesome fireworks on Monday and Sunday nights.
The Italian American Association of Ocean Township Annual Italian Festival
August 9th - 13th, 2017
Joe Palaia Park
corner of Deal and Whalepond Road
Ocean Township, NJ
(732) 531-5768
Website
This four day Italian Festival annually attracts over 80,000 people with a taste for our traditional foods and wholesome family fun. Celebrating Italian heritage and culture! * * FREE ADMISSION * *
There's something for everyone! From sampling the great taste of Italy's delicious food, rides, games, and music. This year's festival promises 5 fun filled days of entertainment for the entire family.
HUB City Sounds: 2nd Annual Indo-American Festival
August 12th, 2017
Elmer B Boyd Park
Rt. 18 N.
New Brunswick, NJ 08901
908-917-2862
Website
This annual family festival features Indo-American mouthwatering treats, music and theatre performances inspired by the rich culture and traditions from Northern and Southern India.
Hunterdon County 4H and Agricultural Fair

Wednesday, August 23 through Sunday, August 27, 2017
Hunterdon County Fairgrounds
1207 Route 179
Lambertville, NJ
Website
973-948-5500
Admission is Free
This event features many popular 4-H county fair farm activities along with live music, fun games, thrilling carnival rides, delicious food and the always popular fireworks extravaganza on Friday @9pm.
Long Branch Jazz & Blues Festival
Saturday, August 26, 2017; 12:00 -10:00 p.m. (Rain or Shine)
The Great Lawn on the Long Branch Promenade
Long Branch, NJ
Website
This music festival features a mix of strong national and local musicians performing live Jazz and blues on stage, kids activities, and food vendors with exotic and regional NJ food and crafts and Fireworks.
The lineup of jazz and blues includes seven great bands. Lawn chairs are encouraged, coolers forbidden, sunscreen a must! Fireworks from 9:30 to 9:45 .
The festival is free to the public, dog friendly and all ages are welcome to attend.
---
More New Jersey Family Festivals

---