The Best Central Jersey Family Festivals and Events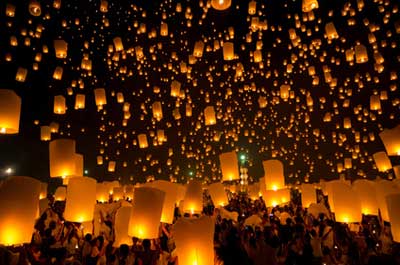 These popular festivals occur at venues in all corners of NJ and have wide appeal with families with kids.

They feature events with special themes and are known for having good music, food, entertainment, skilled artisans and performers, fun activities, crafts, and more!

Note: This information is provided by event sponsors as a free service to our viewers. Sometimes conditions require cancellations or changes of dates, times and location which are not reflected in the original schedule. Before planning a trip to visit one of the listed events, it is suggested that you call the event sponsor to confirm the event schedule or for additional information on the event.
March 2017 Central New Jersey Family Festivals And Events
Sugar Maple Celebration
Saturday, March 4, & Sunday, March 5, 2017
Duke Farms
1112 Dukes Parkway West
Hillsborough, NJ
Website & Registration
Free Event
This event features an educational experience in learning how to tap a tree and enjoy the process of maple sugaring. Participants will engage in activities and nature hikes focused on wildlife, tree identification, best forestry practices, and climate change as it relates to the Sugar Maple and our native forests. You will also have the opportunity to take a taste of New Jersey maple syrup, visit a live sawmill demonstration.
St. Patrick's Day in the 1830s
Sunday, March 12, 2017@ 11:00 am - 4:00 pm
The Historic Village at Allaire
4263 Atlantic Avenue
Farmingdale, NJ
Website
Admission is free for this event.nteractive reenactment exploring the life and times of the early 1800's.
The event features an interactive reenactment exploring the life and times of the early 1800's. Mr. Allaire has given the Irish workers the day off which the rest of the workers do not take too kindly too.. There is a special chapel program at 1pm and 3pm.
Ocean County/Seaside Heights, NJ - Parade
Saturday. March 11, 2017 @ Noon
Website
The parade begins at on the Boulevard and goes 1- 1/4 miles long starting at the Seaside Park border and ending at Sampson Avenue. The rain date scheduled for the next day. This is a popular parade, last year over 75,000 people watching. marching bands and floats.
April 2017 Central New Jersey Family Festivals And Events
Cattus Island Nature Festival
Cattus Island County Park
April 29, 2017; 101m - 4pm
170 Cattus Island Boulevard
Toms River, Ocean County, New Jersey
Website
This event features a celebration of 37 years of connecting the community with nature, as well as the re-opening of the Cooper Environmental Center. This family event includes crafts, kayak tours, nature walks, games and local exhibitors
Red Bank International Beer, Wine, and Food Fest
April 30, 2017; noon - 7pm (rain date May 7, 2017)
White Street Parking Lot
Red Bank, NJ
Website
This family friendly event features twenty-five of Red Banks finest restaurants will be selling International favorites at the event including Korean, Thai, Italian, Chinese, All American, Mexican, Irish and More! International wine & beer!
There will be Live Music on Two Stages!
This event is a fundraiser...the proceeds will benefit Red Bank Education Foundation & Red Bank RiverCenter
July 2017 Central New Jersey Family Festivals And Events

New Jersey Festival of Ballooning
July 28, 29, 30,2017
Solberg Airport
Readington, NJ
Website
This weekend family festival is one of the largest summertime hot air balloon and music festivals in North America. It holds the dual distinction of being a recipient of The New Jersey Governor's Award for Best Special Event, as well as being designated, for the 6th time, as a Top 100 Festival in North America by the American Bus Association.
The event features twice daily mass ascensions of up to 100 special shape and sport hot air balloons, to headlining concerts, non-stop family entertainment, hundreds of crafters and vendors, great food, fireworks, a balloon glow, and more. The Fireworks Extravaganza takes place on Friday @ 9:30 pm
---
North Jersey Family Festivals

North  Jersey Family Festivals feature events with special themes, and music, food, entertainment, skilled artisans, and fun activities.
Learn more

South Jersey Family Festivals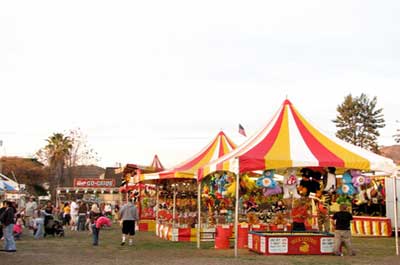 South  Jersey Family Festivals feature events with special themes, and music, food, entertainment, skilled artisans, and fun activities.
Learn more
---