The Best Central Jersey Family Festivals and Events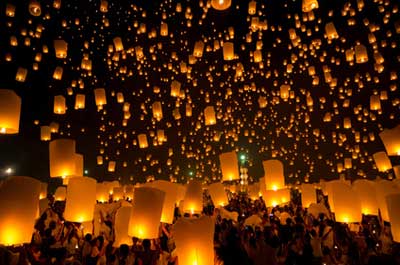 These popular festivals occur at venues in all corners of NJ and have wide appeal with families with kids.

They feature events with special themes and are known for having good music, food, entertainment, skilled artisans and performers, fun activities, crafts, and more!

Note: This information is provided by event sponsors as a free service to our viewers. Sometimes conditions require cancellations or changes of dates, times and location which are not reflected in the original schedule. Before planning a trip to visit one of the listed events, it is suggested that you call the event sponsor to confirm the event schedule or for additional information on the event.
January 2017 Central New Jersey Family Festivals And Events
Lambertville - New Hope Winter Festival 2017
January 21 - 29, 2017
Downtown Lambertviille, NJ
Website
This popular winter event features activities and events that provide a healthy, invigorating cold-weather experience in the river town communities of Lambertville and New Hope to demonstrate that that these communities are alive and well in the winter months with exciting and diverse activities raise funds and awareness for local non-profit organizations. These family events are held at a variety on venues in the two communities and includes live music, hikes & tours, ice sculptures, snow folk art and a parade
Garden State Home Show
January 20 - 22, 2017; Friday 1 p.m. - 8 p.m.; Saturday 11 a.m. - 8 p.m; Sunday 11 a.m. - 5 p.m.
Garden State Exhibit Center
Somerset, NJ
This three day show features over 150 of the area's top home improvement companies under one roof. Start the new year off right by planning that home renovation or home improvement project you've dreamed of at the show.
WinterFest
January 28, 2017: 12:00 noon to 4:00 pm
Thompson Park
805 Newman Springs Road
Lincroft, NJ
Website
or call 732-842-4000
Free admission, Free parking
This family friendly winter festival features cross-country skiing, ice-skating and/or snowshoeing, with live music and delicious treats from the food vendors. Other activities include make & take crafts, wagon rides, living history displays and more.
Wassailing the Apple Trees
January 29, 2017; 1:00 to 4:00 pm
Terhune Orchards
330 Cold Soil Road
Princeton, NJ
Website
or call 609-924-2310
The festivities are free and open to the public, young and old.
Help them celebrate the ancient British tradition of wassailing. Sing, dance and toast to the New Year with hot apple cider. Warm yourself next to their bonfire (marshmallows included) or in their store. Farm wagon rides, weather permitting. Live music, provided by the Spiced Punch quartet playing traditional music using violins and flutes of many kinds, will be performed all afternoon in the farm market.
February 2017 Central New Jersey Family Festivals And Events
Sugar Maple Tapping
Saturday, February 18, 2017
Howell Living History Farm
70 Wooden's Lane
Lambertville, NJ
(609) 737-3299
Website
An annual occurrence where the Farm taps several hundred Maple trees, collects the sap, which is then evaporated by boiling down the sap on an open fire, producing the maple syrup. This is a process with which school groups and Saturday visitors can get actively involved.
March 2017 Central New Jersey Family Festivals And Events
Sugar Maple Celebration
Saturday, March 4, & Sunday, March 5, 2017
Duke Farms
1112 Dukes Parkway West
Hillsborough, NJ
Website & Registration
Free Event
This event features an educational experience in learning how to tap a tree and enjoy the process of maple sugaring. Participants will engage in activities and nature hikes focused on wildlife, tree identification, best forestry practices, and climate change as it relates to the Sugar Maple and our native forests. You will also have the opportunity to take a taste of New Jersey maple syrup, visit a live sawmill demonstration.
April 2017 Central New Jersey Family Festivals And Events
Cattus Island Nature Festival
Cattus Island County Park
April 29, 2017; 101m - 4pm
170 Cattus Island Boulevard
Toms River, Ocean County, New Jersey
Website
This event features a celebration of 37 years of connecting the community with nature, as well as the re-opening of the Cooper Environmental Center. This family event includes crafts, kayak tours, nature walks, games and local exhibitors.
North Jersey Family Festivals

North  Jersey Family Festivals feature events with special themes, and music, food, entertainment, skilled artisans, and fun activities.
Learn more

South Jersey Family Festivals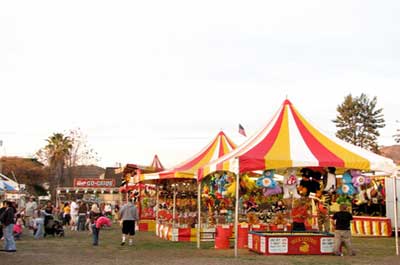 South  Jersey Family Festivals feature events with special themes, and music, food, entertainment, skilled artisans, and fun activities.
Learn more
---