This Month's Featured Restaurant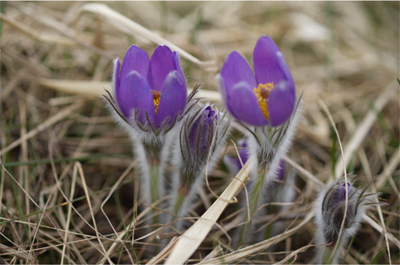 Note: Sometimes conditions require cancellations or changes of dates, times and location which are not reflected in the original schedule. Before planning a trip to visit one of the listed events, it is suggested that you call the event sponsor to confirm the event schedule or for additional information on the event.
March 2022 Events & Things To Do
Night Forms: dreamloop by Klip Collective
Now until April 3rd, 2022
Grounds For Sculpture
80 Sculptors Way,
Hamilton, NJ
609.586.0616
Website/Tickets
Experience this rare opportunity to explore Grounds For Sculpture at night through more than a dozen site-specific works, including an illuminated tree-lined path. Night Forms, crescendos between order and chaos, with unexpected twists and "glitches" heightening the shared experience along the way. Enter sumptuous worlds never explored, this is the awe and wonder of Night Forms.
Night Forms is a unique synthesis of video projection, light and sound as a bridge between technology and storytelling. Digital projection mapping is designed to create a dialog with sculptures in the collection, offering new perspectives and turning the act of viewing into immersive event. Sculptures shrouded in the winter landscape become beacons to remembering a long-forgotten ritual.
---
Atlantic City Boat Show
March 2 - 6, 2022
1 Convention Blvd
Atlantic City, NJ 08401
Website
This annual event welcomes nautical novices, seasoned sailors and water lovers to discover why life is better with a boat. With more than 415,000 new boat owners taking to the water in the past 18 months, demand for boating remains at an all-time high. Attendees are invited to celebrate the homecoming of this annual boating tradition as they see and shop the most comprehensive selection of boats and gear in the area, learn new skills, and connect with fellow boating enthusiasts.
---
Warren's Annual Winter Festival
Saturday, March 5, 2022: from 4 to 7 p.m.
the Municipal Grounds
46 Mountain Blvd,
Warren, New Jersey
Website
This annual family winter festival features carnival rides, a petting zoo, horse and carriage rides, ice carving, carnival games, ice skating, marshmallow roasting, hot chocolate, fireworks, and more.
---
Belmar - Lake Como, NJ - St. Patrick's Day Parade
March 6, 2022 @12:30pm
Belmar, NJ
Website
732.280.2648
One of the top St Patrick's Day Parades in NJ. Starts at 12:30 PM, from the western end of Lake Como at 3rd Ave and North Blvd. Parade is held rain, shine, snow, sleet etc.
---
Annual West Orange Classic Film Festival
Sundays March 6th & March 13, 2022
AMC Theatre in Essex Green Shopping Center
Prospect Avenue
West Orange, NJ.
Schedule/Tickets
The West Orange Classic Film Festival provides lovers of cinema a chance to experience their favorite films as they were meant to be seen— on the big screen. This year's event will feature comedy-focused festival screenings .
March 6th : Some Like It Hot (1956) With an appearance by local film critic Stephen Whitty.
March 13th: Buck Privates (1941) With film historian, comics & animation writer Paul Castiglia.
Tickets are $14 and must be purchased in advance on EventBrite. Please note: Tickets will not be available at the theatre box office or through Fandango.
---
Jersey City Restaurant Week
Monday, March 7 - Sunday, March 20, 2022
Discover deliciously prepared meals from a host of restaurants offering a wide range of cuisines all over Jersey City—from Greenville to Grove Street.
For Information and participating restaurants
---
Drinks & Drag Drag Queen Show
Friday, March 11th, 2022; @8pm
Wildwoods Convention Center
4501 Boardwalk
Wildwood, NJ 08260
609.729.4000
Tickets
Cost: Tickets are $35
March can be a DRAG… Join us for a hilarious, entertaining and wicked good time! Hosted by the fabulous Astala Vista! Doors open at 7:00 p.m. and show begins at 8:00 p.m. WARNING ***Adult show, adult language, adult content***
---
Spring Craft Morristown
March 11-13, 2022
Morristown National Guard Armory
430 Western Ave
Morristown, NJ 07960
WebSite
Phone: 845-331-7900
Emai*: [email protected]
Cost: Adults $10 // Seniors (62 and up) $8
This event features unique and one-of-a-kind handmade items for every age, taste and budget. This a thoughtfully curated shopping event includes 150+ modern makers! Find original fashions, accessories, jewelry, home décor, furniture, photography and fine art, as well as functional and sculptural works in ceramics, glass, metal, wood, mixed media and more! After you shop-til-you-drop enjoy yummy gourmet specialties to snack on or bring home like gourmet nut butters, bourbon barrel -aged maple syrup and much more.
---
Atlantic City St Patricks Day Parade
Saturday, March 12, 2022 @1pm
On the Boardwalk
Atlantic City, NJ
Website
On this day in Atlantic City everyone is Irish, Break out your green and join us on the boardwalk for a fun-filled family day in Atlantic City!
The parade begins North of the Garden Pier and the Boardwalk ending at Albany Avenue and the Boardwalk. It will feature pipe bands, string bands.
---
Celebrate St. Patrick's Day at Allaire!
Saturday, March 12, 2022; 11am - 4pm
The Historic Village at Allaire
4263 Atlantic Avenue
Wall Township, NJ 07727
Tickets
Cost: $15
Take a 90 minute guided tour of the Historic Village at Allaire to experience the history and culture of Ireland. A period dressed interpreter will escort you to all of our historic buildings and trade shops where villagers are waiting to welcome you and demonstrate traditional Irish cooking, folklore and music! Listen to the Ballycastle Band perform a variety of traditional Irish songs in our historic Chapel, smell the delicious Irish meals and treats prepared by our talented hearth cooks, learn about the history of the holiday and much more.
---
North Wildwood, NJ - St. Patrick's Day Celebration and Parade
Saturday, March 12, 2022 @ 11:30AM
North Wildwood, NJ 08260
Website
The celebration begins @ 11;30am on the outside steps of North Wildwood City Hall, 901 Atlantic Avenue. Parade to follow the ceremony, marching down Atlantic Avenue (North) to 1st Avenue and proceeding West into the Entertainment District. A Catholic Mass honoring Irish Heritage will also be held at St. Ann Church of Notre Dame La Mer Parish in Wildwood at 10 a.m. before the ceremony.
In the case of rain, ceremony and festivities will be moved to the inside of the North Wildwood Recreation Center located at 9th and Central Avenues.
---
Greenberg's Toy & Train Show
March 12, 13, 2022
New Jersey Convention and Exposition Center
97 Sunfield Avenue
Edison, NJ 08837
Website/Tickets
224-240-8035
The largest and longest-running train and toy show in the northeast, Greenberg's has been running train shows since 1976. The shows feature thousands of trains and collectible toys for sale, hundreds of merchandising tables, huge operating layouts, free modeling seminars and more.
---
The Chocolate Expo
March 13, 2022: 10am -6pm
New Jersey Convention and Exposition Center
97 Sunfield Avenue
Edison, NJ 08837
Website/Tickets
The Chocolate Expo features tastings & sales of chocolates, baked goods, specialty foods, cheeses, craft sodas, wines, spirits, ciders and much more. Besides the opportunity to indulge, they offer their guests entertainment, demos and a variety of children's activities.
---
Newark, NJ - St. Patricks Celebration & Parade
Wednesday, March 16, 2022; @ 1:00 pm
Website
(973) 735-2135
The will begin promptly at 1:00 pm, Proceeding from the Prudential Center to Gateway Center, NJPAC, Military Park, St. Patrick's Pro-Cathedral, and Washington Park. The parade is part of a larger Irish celebration in Newark that includes an Irish Heritage Week.
---
20th Annual Garden State Film Festival
March 23 - 27, 2022
Multiple venues
Asbury Park, NJ
877-908-7050
Website & Tickets
The artistic philosophy of the Garden State Film Festival is rooted in the celebration of the independent film genre and the creation of a forum where local and other independent filmmakers can exhibit their work. In addition, our event provides novice and aspiring filmmakers, actors, and others interested in a career in the film business, the opportunity to meet and network with industry professionals in an atmosphere that is conducive to learning and mentoring. Past attendees include Glenn Close, Paul Sorvino, Budd Schulberg, Kurtwood Smith, James Gandolfini, Celeste Holm and Clarence Clemons.
Seasonal Frequently Asked Question:
Question: I'm taking my family for a side trip in NJ on the way home from a cousin's wedding, and I just wanted to know if it's worthwhile. I will be spending two days during the last Sunday & Monday in March, and I'm thinking of staying in Ocean City, or possibly Wildwood and AC as well. I don't expect things to be in full swing, but just how much would I be missing? Is there a particular boardwalk that is more lively this time of year than the others? Is it even worth it to come at this time of year?

Answer: Just to walk the "boards" and enjoy the fresh air? Any Shore town with a boardwalk will do. For fun, rides, and family entertainment, the three towns you are considering have boardwalks in peak season from May through October. November through April is considered off season, though they tend to have some holiday special events, especially just prior to the beginning and near the end of the peak season. Typically, Easter weekend, which can fall anywhere from the last weekend in March to the 3rd weekend in April, is the beginning of boardwalk activity coming to life. For the last weekend in March and the following Monday, Atlantic City would have more to offer for families. The Atlantic City Aquarium, The Marine Mammal Stranding Center, Central Pier Arcade and Speedway, Ripley's Believe It or Not, and the Tropicana Family Fun Station are just some of the family attractions open year round.
Visit here for a list of Popular AC Kids Activities
This Months Featured Restaurant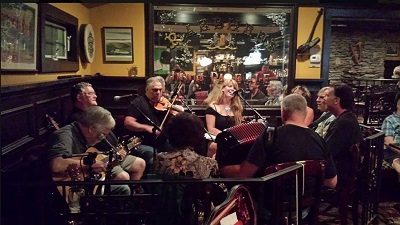 St. Stephen's Green Publick House
2031 Rt 71
Spring Lake Heights, NJ
Website
A great place to celebrate St. Patrick's Day. Located in the Spring Lake shore area known as the "Irish Riviera". With many of the patrons having been to Ireland, they know they have to be authentic to succeed. It's one of the best places on the shore to hear traditional Irish music. They feature drafts from local breweries like Kane and Flying Fish right alongside Irish favorites like Guinness and Harp and lesser-known Irish brews like Murphy's, Magners, and Kilkenny. It's set in a large quaint old house with ambiance that is consummate Irish pub with dark woods, cushioned bar stools, and a fireplace


---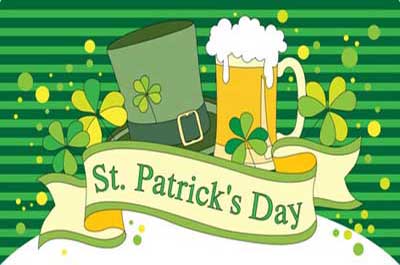 St Patrick's Day Celebrations The Best New Jersey St. Patrick's Parades and Events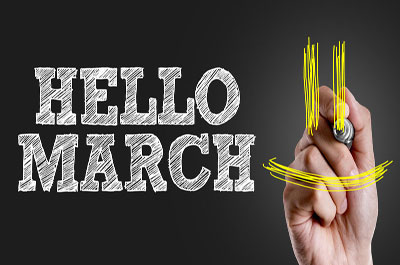 Top Ten Things To Do in March - The popular NJ seasonal outdoor and indoor activities, events, attractions, and points of interest for people of all ages.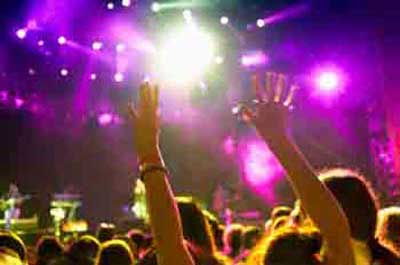 Monthly Events - Helpful for planning your activities in the future. usually 3-4 months in advance.

---