This Month's Featured Restaurant
Note: Sometimes conditions require cancellations or changes of dates, times and location which are not reflected in the original schedule. Before planning a trip to visit one of the listed events, it is suggested that you call the event sponsor to confirm the event schedule or for additional information on the event.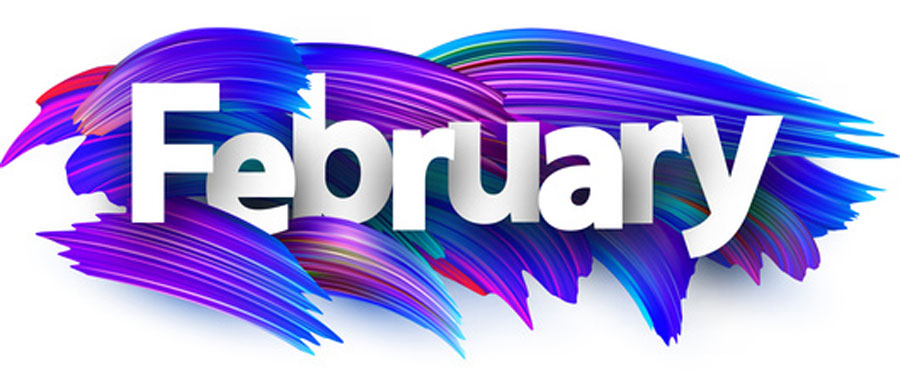 February 2022 Events & Things To Do
Night Forms: dreamloop by Klip Collective
Now until April 3rd, 2022
Grounds For Sculpture
80 Sculptors Way,
Hamilton, NJ
609.586.0616
Website/Tickets
Experience this rare opportunity to explore Grounds For Sculpture at night through more than a dozen site-specific works, including an illuminated tree-lined path. Night Forms, crescendos between order and chaos, with unexpected twists and "glitches" heightening the shared experience along the way. Enter sumptuous worlds never explored, this is the awe and wonder of Night Forms.
Night Forms is a unique synthesis of video projection, light and sound as a bridge between technology and storytelling. Digital projection mapping is designed to create a dialog with sculptures in the collection, offering new perspectives and turning the act of viewing into immersive event. Sculptures shrouded in the winter landscape become beacons to remembering a long-forgotten ritual.
---
Vintner Wonderland at Renault Winery
Now until February 27, 2022
Renault Winery
72 North Bremen Avenue
Egg Harbor City, NJ
(609) 965 2111
Website
The Renault Winery grounds have been transformed into a festive winter wonderland! Wine, dine, shop, skate, and more. Plan to come early and stay late to enjoy the entire Vintner Wonderland experience.
Take a stroll through the Champagne Patio Garden and enjoy spectacular holiday lighting displays. Sip on a Renault seasonal wine or warm up with a hot signature cocktail! Grab a quick, casual bite outside or make a dining reservation inside their newly renovated Tasting Room.
Don't forget to take the kids out for a spin on the all new outdoor ice rink! Reserve your designated 90 minute skate session online. Skate rentals are available at an additional cost, or you can feel free to bring your own skates.
---
The New Jersey Sports Card Convention
February 4, 5, 6, 2022
iPlayAmerica
110 Schanck Rd
Freehold, NJ
Website/Tickets
Cost: Adults $16 - Children under 10 free
The New Jersey Sports Card Convention will feature experienced card collectors and dealers bringing sports fans a wide variety of collectibles, novelties, sports card memorabilia, and more.
---
Tap the Sugar Maples
Saturday, February 5, 2022: 11:00, 1:30, and 3:00
Howell Living Farms
70 Wooden's Lane
Lambertville, NJ 08530
Website
Hundreds of sugar maple trees line the banks of Moore's Creek and the nearby woods at the foot of Baldpate Mountain. Each year in February farmers begin the annual work of sap collection and maple syrup production.
Visitors can join Howell Farm's expert tree-tappers for a lesson in how to tap a backyard maple tree and make syrup at home. Outside activities include firewood cutting, rail splitting and, if conditions permit, a continuation of ice harvesting operations.
---
Annual West Orange Classic Film Festival
Sundays February 6th, 20th & 27th, 2022
AMC Theatre in Essex Green Shopping Center
Prospect Avenue
West Orange, NJ.
Schedule/Tickets
The West Orange Classic Film Festival provides lovers of cinema a chance to experience their favorite films as they were meant to be seen— on the big screen. This year's event will feature comedy-focused festival screenings .
February 6th: It's a Mad, Mad, Mad, Mad World (1963) A 197-minute reconstructed version with Cinema Shorthand Society curator John Chasse.
February 20th: Bringing Up Baby (1938) With Edge Media Network film journalist and playwright/screenwriter Frank Avella.
February 27th: Young Frankenstein (1974) With Steven Whitty returning.
Tickets are $14 and must be purchased in advance on EventBrite. Please note: Tickets will not be available at the theatre box office or through Fandango.
---
The Atlantic City Auction & Car Show
Thursday February 10 - Saturday February 12, 2022
Atlantic City Convention Center
The Sheraton Hotel
One Convention Blvd.
Atlantic City
Website
Cost: $25
This event features a unique combination of not only a Collector Car Auction but also a Car Corral, the Custom Build Deuce's Wild Competition Car Show, the Joker's Wild Competition Car Show, the Atlantic City Invitational, and the enhanced Automotive Vendor Mart for automotive addicts along the Eastern Seaboard, as well as the Ohio Valley "hotbed" of enthusiasts.
---
Great Beer Expo: New Jersey
February 12, 2022
Meadowlands Exposition Center at Harmon Meadow
355 Plaza Dr.
Secaucus, NJ
Tickets
The biggest names in brewing are getting ready for New Jersey's biggest pre-game tailgate party, the annual Great Beer Expo is a pay-one-price beer tasting extravaganza showcasing more than 70 breweries—local hometown Jersey favorites, award-winning American craft breweries, and international trend-setters—offering tastings of more than 150 beers in all.
---
Absecon Lighthouse Annual Wedding Vow Renewal in Honor of Valentine's Day
Saturday & Sunday, February 12th & 13th, 2022
Absecon Lighthouse
31 S. Rhode Island Ave.
Atlantic City, NJ 08401
Website
Reservations: Call 609-449-1360
This "Love AC" event, which will feature wedding vow renewals, a "Love AC" themed chalking event, and artwork from local artists on each of the 6 lighthouse landings as well as in their museum space.
The cost for a wedding vow renewal ceremony is $40 per couple, and includes a tower climb.
As this is a fundraiser, they welcome you to give from the heart and increase your donation to keep this iconic Atlantic City landmark shining.
---
Old-Fashioned Valentine's Day On The Farm
Saturday, February 12, 2022; 10:00 – 4:00 p.m
Howell Living Farms
70 Wooden's Lane
Lambertville, NJ 08530
Website.
The air may be chilly, but the farm's wintery landscape is the perfect setting for a heartwarming Valentine's Day ride. Couples can take a romantic spin in a two-seater sleigh or carriage pulled by a team of light workhorses.
Families can ride in a bobsled or hay wagon pulled by a handsome team of drafts. No matter the hitch, the horses will be wearing their finest bells.
At the farmhouse there will be soup on the stove, and a children's craft program from 11 to 3 p.m. for a small materials fee.
---
Valentine's Day Planetarium Shows - Romancing the Stars & Laser Love
Monday, February 14, 2022; 7p.m & 8pm
Raritan Valley Community College Planetarium
East Bldg.
118 Lamington Road
Branchburg, New Jersey
908-231-8805
Website
This evening program is for adult couples only
@ 7pm, It's date night at the Planetarium! Enjoy a light-hearted look at the Universe. Stars, constellations, songs, and stories that celebrate love.
@8pm, This laser concert celebrates LOVE! Songs include "Perfect" by Ed Sheeran, "I Got You Babe" by Sonny and Cher, and "Tale as Old as Time" from Beauty and the Beast.
---
New Jersey Boat Sale & Expo
February 17th - 20th, 2022
New Jersey Convention and Exposition Center
97 Sunfield Avenue
Edison, NJ 08837
Website/Tickets
Cost: Adults: $15 - Children under 16 FREE
The State's Top Dealers representing boating's most popular brands. An expansive Boater's Marketplace full of boating products, accessories, services & more. FREE Seminars & Boating Safety Classes. Kids Cove with activities for the little boaters and much more!
---
Maple Sugaring at the Environmental Education Center
Saturdays & Sundays, February 19, 20, 26, 27, 2022
190 Lord Stirling Road
Basking Ridge
Visit Site?registration
908-722-1200 ext.5002
Cost: $6 per student/senior $7 per adult
Visitors will get see how trees are tapped, view sap-collecting methods past and present, and see the boiling process that produces delicious New Jersey maple syrup. This 90-minute program is conducted at our Sugar Shack, a ½-mile hike from the EEC.
Please arrive at the EEC 20-30 minutes before the program start time and dress appropriately for the weather conditions.
Boots are recommended as the trails can be wet, muddy, and/or covered by snow.
---
The Big Brew Beer Festival
Saturday, February 19, 2022
The Morristown Armory
430 Western Ave.
Morristown, NJ 07960
Website & Tickets
Cost: $15 & $60
The Big Brew Beer Festival is a perfect opportunity for beer aficionados to meet and hang out. With over 200 unique tastings it's a great place to discover new beers and speak to brewery representatives. Enjoy great food, vendors & live music. Live entertainment by The Outcrops and The Rock Bottoms
Free shuttle to and from the Morristown Train Station
---
Maple Sugaring
Sunday, February 20, 2022; 1:30pm – 4:30pm
Rancocas Nature Center
794 Rancocas Rd.
Westampton, NJ 08060
Website
Cost: Rancocas Nature Center members, $8/person, $25/family (limit 5); nonmembers, $10/person, $35/family (limit 5)
Register by emailing [email protected] Pay upon arrival.
What a tasty way to spend a winter afternoon! Bring the whole family and enjoy a program about maple sugaring, the oldest continuous industry in North America. On this self-guided hike, you'll follow a map and visit multiple interactive stations along the Rancocas trails. Learn about the Sugar Maple tree and the history of maple sugaring, observe a tapping demonstration, and enjoy a maple syrup tasting. To ward off the chills, we'll have an old-fashioned campfire burning.
---
Cutting, Splitting and Hewing at Historic Longstreet Farm
Sunday, February 27, 2022: 12-2:30 p.m.
Holmdel Park
44 Longstreet Road
Holmdel, NJ 07733
732-946-9562
Website
Open to adults. FREE!
Come out to Historic Longstreet Farm and get warmed up using a two-man saw and splitting wedge; learn how farmers used a froe to rive shingles or a broad ax to hew beams.
---
Nerd Fest
February 27, 2022; 10am to 4pm
Holiday Inn
1 Pureland Drive
Swedesboro, NJ
Website
Admission: $5, Kids 12 and under Free with paying adult.
Join in for a day of geeky and nerdy fun! Calling all Geeks, Nerds, and those who are into the world of Comics, Anime, and Super Heroes.
The event will feature Artists, Vendors, Comics, Anime, Toys, Funko's, Non- Sport Cards, Crafts, Pokemon, Cosplay, Collectibles, and much MORE!
---
Early Signs of Spring Walk 
Monday, February 28, 2022; 5:00 PM to 6:00 PM
Hunterdon County Arboretum
1020 Highway 31 North
Lebanon 08833 (Clinton Township).
Website
Cost: $3 per person (pre-registration required)
Ages: All ages (children must be accompanied by an adult)
Although it is still February, spring is just a few weeks away! Explore the Arboretum for the earliest signs of spring, like skunk cabbage spikes, flowering witch hazel, snowdrops, and buds. We may also hear some birds starting up their courtship songs, which is more dependent on light than temperature. Get outside and explore to see the subtle changes in nature! Please dress for the weather. Please note that the restroom facility consists of a portajohn.
Seasonal Frequently Asked Question:
Question: Valentines Day Weekend Trip - We are considering taking a long weekend trip over Valentines Day but are concerned there will be nothing to do in the off-season. Can you find enough sites to see or things to do for a 4 - 5 day trip in February?
Answer: If your are looking for top entertainment, excellent restaurants, romantic spa's and some gambling, Atlantic City has plenty to offer. Check out the Atlantic City Visitors Guide for information on things to do, restaurants, and more.
For a more subdued, romantic experience, visit Cape May. Cape May attracts visitors year round, and in the off season, visitors can enjoy charming B & B's, restaurants, and seasonal things to do.
For more on New Jersey Valentines Day events and celebrations, visit Valentines Day in New Jersey:Things To Do to Make it a Special Occasion
This Months Featured Restaurant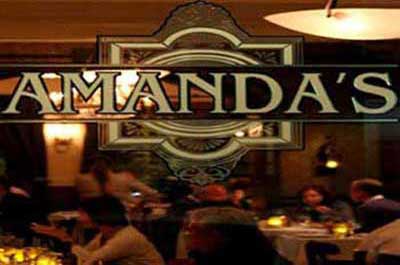 Amanda's
Hoboken, NJ
Website
Amanda's Restaurant is one of the best fine dining Hoboken restaurants and is ideal for diner's looking for a cozy, romantic, dining experience, with top rated food at a reasonable price. The setting is in a beautiful brownstone, with three cozy dining rooms, embroidered linen, fireplace, and pine-planked flooring, all balanced to set the mood for a memorable, romantic dining experience, A great choice for Valentine's Day.
Read review
---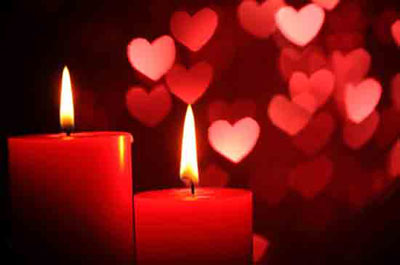 Top Ten Things To Do in February - The popular NJ seasonal outdoor and indoor activities, events, attractions, and points of interest for people of all ages.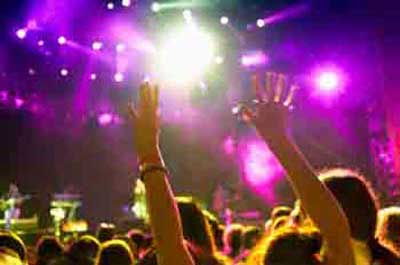 Monthly Events - This page has links to events that appear in future months, usually 3-4 months in advance. The Monthly newsletter that you are receiving includes many of the events found on the pages
---