This Month's Featured Restaurant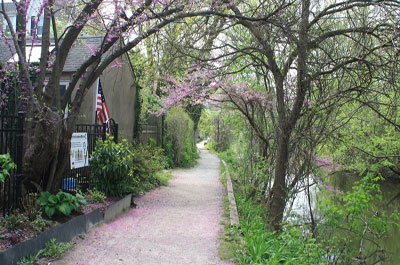 Note: Sometimes conditions require cancellations or changes of dates, times and location which are not reflected in the original schedule. Before planning a trip to visit one of the listed events, it is suggested that you call the event sponsor to confirm the event schedule or for additional information on the event.
May 2022 Events & Things To Do
---
Cape May Music Festival
May 1, 2022 – June 30, 2022
Emen Physick Estate
1048 Washington St
Cape May, NJ
Website
609)884-5404
Join us for eight weeks and 15 musical performances of classical, chamber, jazz, brass band and Americana music, featuring the Bay Atlantic Symphony, the New York Chamber Ensemble, New Jersey Symphony Orchestra Chamber Players, the Atlantic Brass Band, Nora Jane Struthers, Paula Johns, and more, including a tribute to George Mesterhazy.
---
Hoboken Arts & Music Festival
Sunday, May 1, 2022: 11am to 6pm (rain or shine event)
Washington St. bet. Observer Highway & 7th St.
Hoboken, NJ
Website
Free Admission
This annual family event features over 300 artists, crafters, food vendors and local businesses. Live performance will also be performing on three different stages set up. There will be kid-friendly activities ranging from games, prizes, face painting and crafts on Third Street where the Capital One Bank parking lot is located.
---
Skylands Food Truck & Craft Beer Festival
Saturday May 7th, 2022; from 12-7pm (Rain or shine)
Skylands Stadium
94 Championship Place
Augusta, NJ 07822
(973) 383-7644
Website
Cost: $5, Children 38 Tall and Shorter, Free
Free parking
This event has entertainment for all ages. Spend a special day enjoying the outdoors, with delicious options including 20+ food truck vendors, deserts, specialty drinks & more. We have 100+ craft beers, live music, and games.
---
Annual Azalea Festival
Saturday, May 7th, 2022: 10am-4pm (Rain Date: Sunday, May 8th, 2022: 10am-4pm)
Sayen Park Botanical Garden
155 Hughes Drive
Hamilton Square
Hamilton Township, NJ
(609) 890-3874
Website
Held only on Mother's Day weekend each year. This event takes place in the historic Hamilton Square, Sayen House and Gardens, a sanctuary for nature lovers, garden enthusiasts and history buffs alike. Enjoy seeing over 250,000 flowering bulbs, dogwoods, azaleas and rhododendron, In addition to touring the grounds' collection of beautifully landscaped walking paths, fountains, bridges, lakes, gazebos, and breathtaking scenery, attendees can enjoy crafters, food, music, entertainment, and more.
---
Thompson Park's Annual Creative Arts & Music Festival
Saturday, May 7, 2022@ 10:00am - 4:00 pm
hompson Park
805 Newman Springs Road
Lincroft, NJ
732-842-4000
Website
Cost: Free
This family event feaures fine artists and artisans peddling mixed media pieces, paintings, photography, jewelry, pottery, and more. Plus, enjoy live music by some of the best local musicians. Food vendors, artist demonstrations, and free activities happen throughout the day.
---
Mother's Day Brunch Cruise - NY Harbor
May 8, 2022; Board: 11:30AM | Cruise: 12:00PM - 2:00PM
Departing from Lincoln Harbor Marina
1500 Harbor Blvd
Weehawken, NJ
Website/Booking
New Jersey Mother's Day Signature Brunch Cruise on the East and Hudson River. While onboard, treat the mom in your life to a special day with their holiday buffet, classic cocktails, and New York's most incredible views. Celebrate with dining and dancing from our climate-controlled interior, or soak in the picturesque backdrop from our outdoor decks. These Signature cruises are perfect for all ages!
Includes:
Two-hour brunch cruise on the East and Hudson Rivers with Delicious brunch buffet with freshly prepared entrees, salads and desserts Unlimited coffee, hot tea, iced tea and water.
Spectacular views of the city skyline and local landmarks. Guaranteed table for your party size. Onboard entertainment.
---
Exit 0 International Jazz Festival
May 13-15, 2022: 11am-6pm each Festival day
Main Venue: Exit Zero Ferry
1200 Lincoln Blvd.
North Cape May, NJ
Website-lineup-schedule-tickets
International touring artists perform on 2 outdoor stages on the grounds of the Exit Zero Ferry Park, Cape May bars and restaurants will host many genres of music during the evening. You might find yourself one minute second-lining to a New Orleans brass band, and, in the next, snaking through town behind a 22-piece Brazilian drum bloco. The joy of the Exit Zero Jazz Festival is in the discovery of incredible music and musicians you may never have known existed.
---
Beer BBQ Bacon Showdown
Saturday, May 14 2022; 12:00 PM - 5:00 PM
Mennen Arena Field
161 Hanover Ave
Morris Plains, NJ
Tickets
New Jersey's first festival, featuring only New Jersey Beer, coupled with restaurants, gourmet food trucks & Chefs, offering a delectable array of mouth watering BBQ & Bacon creations, all available for purchase. There will be a competition to showcase their culinary skills, with a panel of celebrity judges choosing the best of the best, along with People's Choice awards for Best Dish & Best Beer. 30 New Jersey Breweries will be in attendance, each bringing 3 styles of Beer. One of these styles will be either a rare Beer or a Brew created specifically for this event. The event will take place outdoors and under tents, with some fantastic Music!
---
Brew By the Bay
May 14th, 2022; 12pm - 5pm (May 15th Rain date)
Seafarer
1 Atlantic St.
Highlands, NJ 07732
Web Site/Tickets
Contact: 732-291-4713
[email protected]
Event Cost: $35.00 - tickets include seven 4oz. tastings and a pint of craft beer and a commemorative pilsner cup (for the first 300 registered. Additional tastings can be purchased at the event for $3
This event takes place on the picturesque waterfront. Each participating brewery will bring two styles of beer each. There will be live music, fire pits, and delicious Local Smoke cuisine.
---
Ocean City Spring Block Party
Saturday, May 14, 2022; 9:00 AM - 5:00 PM
From 5th Street to 14th Street on Asbury Ave.
Ocean City, NJ
Website
1-800-BeachNJ
This event features oOver 350 crafters, food vendors, musi, and more.
---
BBQ Jamfest!
May 15, 2022 @ 12:00 pm – 4:00 pm
Downtown Point Pleasant Beach
710 Arnold Ave
Point Pleasant Beach, NJ 08742
732-899-2424
Website
Cost: Tickets are $10 in advance or $12 at the gate
An outdoor cookout with family and friends! The event features Live Music, Cornhole, Prizes.
---
Cape May Lighthouse Full Moon Climb
May 16, 2022; 7-9PM
Cape May Point State Park
215 Lighthouse Ave.
Cape May Point, NJ
Website
Admission for night time climbs is $20 for adults and $8 for children (ages 3-12)
Climb the 199 steps to the Watch Gallery at the top of the Cape May Lighthouse, to enjoy the grand vista of the evening sky and the full moon from atop this majestic beacon at nighttime.
---
Passaic County Restaurant Week
Monday, May 16 – Sunday, May 22, 2022
In collaboration with local restaurants and dining venues, the County is presenting a catalog of limited-time, prix fixe menus for lunch and dinner.
For Information and participating restaurants
---
New Jersey Seafood Festival
Friday, Saturday and Sunday, May 20-22, 2022; Friday 4:00PM - 8:00PM; Saturday 11:00AM to 8:00PM; and Sunday 11:00AM to 6:00PM.
Pyanoe Plaza and Pyanoe Plaza Parking lot.
Belmar, NJ
Website
Admission: Free
This popular family-friendly event offers an ultimate feast of crowd-pleasing fare — from gumbo, lobster rolls, and jambalaya, to coconut shrimp, crab legs, conch fritters, and more.
In addition to some great seafood, live music is also a big part of the Belmar Seafood Festival. The lineup of bands includes popular area musicians performing live during all three days of the festival.
---
Great Swamp Great Music festival 
May 22, 2022: 12pm - 7 PM; (rain or shine)
Giralda Farms
Dodge Drive/Madison Ave. (Rt. 124)
Madison, NJ
Website and Tickets
973-538-3500
Tickets: Adults: $30 ($35 at the gate) students: $20 ($25 at the gate): children 13 and under free
This event features musicians, who are all generously donating their time and talent, for a top-notch day of music in support of clean water and a healthy environment. Performing at the festival are three returning crowd-favorites and two exciting new acts. In order of appearance, the lineup includes: The Refuge Dogs, The Step Brothers Band, Lenox Underground, Not Enough Jeffs, and The Big Fuss. Nick Amling & The Lifeline will entertain those who arrive before noon and Nick will keep the music going between band sets.
New to the festival this year, comedian, and New Jersey native, Max Antonucci, will emcee the event.
---
Renault Jazz Festival
May 27 - 29, 2022
Renault Winery
72 North Bremen Avenue
Egg Harbor City, NJ 08215
Website
Parking Fee: $10 per vehicle
Renault Winery & Resort presents Renault Jazz Festival – three days, three stages, a full schedule of Jazz performances for music aficionados. Celebrate Memorial Day Weekend with live performances in Renault's new festival grounds, Champagne Patio and indoors in the Tasting Room. Food and cocktail specials will include BBQ brisket, a shrimp boil, shrimp po boys, beignets and signature beverages. Sample Renault Champagnes and wines along with chef created food pairings, while you learn about the tasting notes.
The weekend-long festival is highlighted by a fireworks display on Sunday night at 9:00 PM.
---
Twilight Adult Guided Tour Aboard the Battleship New Jersey
May 27, 2022; 6:00 pm – 8:00 pm
Battleship New Jersey
62 Battleship Place
Camden, NJ
(856) 966-1652
Tickets
Cost: $30 --- $15 for Battleship NJ Members
Experience an "adult-oriented" tour during the evening hours! This adult tour, led by a member of our curatorial team, will take guests through rarely seen parts of the ship and will showcase the more mature sailor art created over the years, as well as share some adult stories. Guests can enjoy a cold beer, glass of wine or a soft drink after the tour on the Main Deck! Must be over 21 years old.
---
Wildwoods International Kite Festival
May 27 - 30, 2022
On the Beach at Rio Grand Avenue
and inside the Wildwoods Convention Center
Wildwood, NJ
Website
732.822.4884
FREE to spectators.
Festivities begin with a Friday night social via the local kite club and the 9:00pm illuminated night kite fly. Saturday includes the silent and loud auctions (open to all) and Saturday and Sunday include the flying of large inflatable kites, sport kite demo's, team flying, as well as family games. Monday features the World Indoor Kite exhibition inside the Wildwoods Convention Center.
---
41st Annual May Fair
Saturday, May 28, 2022;10am to 5pm. (Rain date is May 29, 2022)
Business district along Haddon Avenue
Collingswood, NJ
Website
This event features Multiple stages of live music featuring blues, rock, folk and more. There will also be 200+ artists and crafters, a children's "KidZone" with carnival games, rides and children-friendly crafters, and an antique & classic auto show. Visitors will also find several Food Courts complimenting the downtown restaurants and cafés.
---
Memorial Day Weekend Boardwalk Craft Show
May 28 & 29, 2022! Rain or shine. 9 a.m. – 5 p.m. and Sunday from 9 a.m. – 4 p.m.
On the Boardwalk
Wildwood, NJ
Website
609.522.0378
The Boardwalk Craft Show is a must-see for any fan of handmade products.
---
New Jersey Renaissance Faire
May 28, 29, 2022
1195 Florence Columbus Road
Bordentown, NJ
Tickets
Every year, the Shire of Crossford hosts thousands of patrons that come out to see sword fights, dance with faeries, eat turkey legs.
There are six formal stages in all with shows for the young and young-in-spirit, but truth be told, the entire Village of Crossford is a stage – and the show begins upon entering the castle gates! If you thought you would just sit through some droll rendition of a 16th century tale at the New Jersey Renaissance Faire, you are mistaken! Colorful characters, charming artists and playful scenes are all center stage during this year's all-outdoor Faire. Walk through the gates and discover what many of us already know – the live interaction at this Faire is part of the fun! Outdoor improvisational theatre surrounds you throughout the magical shire of Crossford, located on the beautiful grounds of Liberty Lake. There are dozens of scheduled shows, as well many that 'pop up' right before your eyes on the village paths. Be prepared to burst into laughter and gaze in awe during your stay at our shire!
The event also features over 30 Merchants, Vendors and Crafters make up Crossford's Artisan Village.
---
21st Annual Seaport Craft Show
May 29, 2022: 10am - 5pm
Huddy Park
301 Shore Dr.
Highlands, NJ
Website
732-291-4713
Admission is free
Come experience a delightful collection of various handmade crafts from more than 60 crafters and artisans.
Live entertainment from 11AM - 3PM.
Shop till you drop for unique gifts, art, jewelry and personal items at this Juried Show.
---
Seasonal Frequently Asked Question:
Question: Family Reunion. We are planning a family weekend reunion with lodging, meals and activities, preferably a rustic environment on a lake or the Jersey Shore and within driving distance of the major airports. Budget is flexible.

Answer:  Try the Crystal Springs Resort in Vernon, NJ-  As an alternative, for that out of the ordinary family reunion, check out the Rustic Private Party and Event Venues and Event Planners that can suggest venues with overnight accommodations and arrange the entire event.
---
This Months Featured Restaurant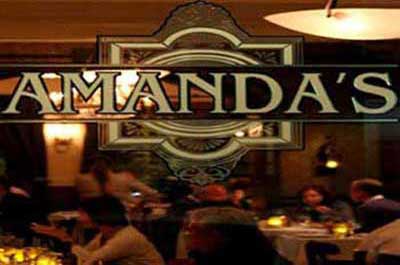 Amanda's
Hoboken
Amanda's is a great choice for a Mother's Day dinner with the family. The restaurant is upscale, set in a beautiful restored, 1895 brownstone with a cozy, dimly-lit, ambiance, It's a Hoboken favorite for Sunday Brunch with a large variety of gourmet selections
Website
Restaurant review
---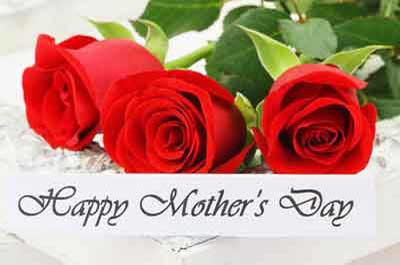 Mother's Day Events & Celebrations - Mother's Day in New Jersey: Top things to do to make it a special day for Mom!
---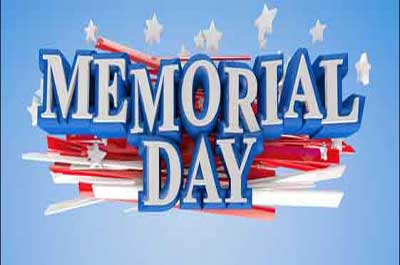 Memorial Day Weekend Events In New Jersey - Your Guide to the best 2022 Memorial Day Ceremonies, Events, Parades, and Festivals.
---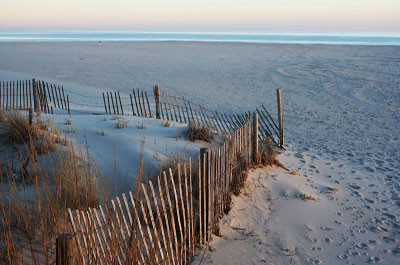 Top Ten Things To Do in May - The popular NJ seasonal outdoor and indoor activities, events, attractions, and points of interest for people of all ages.
---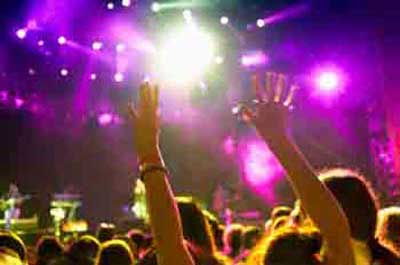 Monthly Events - Helpful for planning your activities in the future. usually 3-4 months in advance.

---