This Month's Featured Restaurant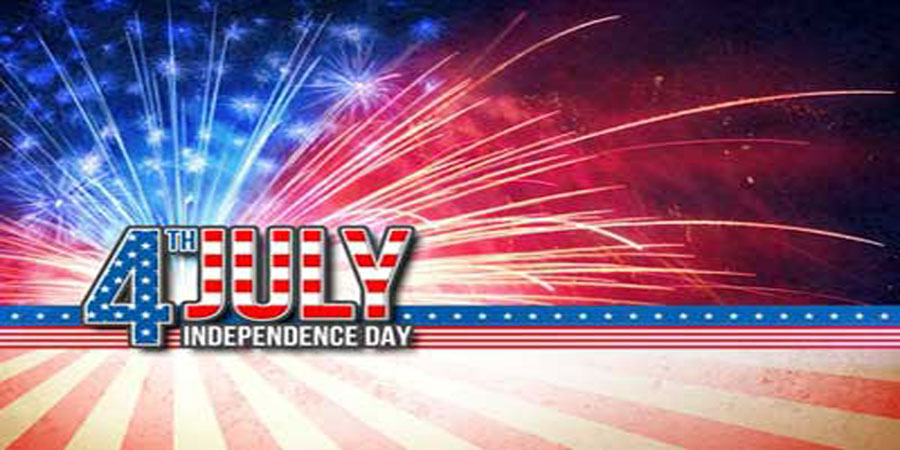 Note: Sometimes conditions require cancellations or changes of dates, times and location which are not reflected in the original schedule. Before planning a trip to visit one of the listed events, it is suggested that you call the event sponsor to confirm the event schedule or for additional information on the event.
July 2022 Events
& Things To Do
L.E.A.D. Fest Carnival @ Mercer County Park
Now through Monday, July 4, 2022
Mercer County Park Fairgrounds
1638 Old Trenton Road
West Windsor Township, NJ
Website
609.259.2500
Admission to the Fair is $5 during the week and $8 on the weekend.
This event features good food, rides, and entertainment, hosted by Law Enforcement Against Drugs & Violence (L.E.A.D.)
Law Enforcement Against Drugs and Violence (L.E.A.D.) is a non profit (501C3) organization, supported by dedicated police officers, committed to protecting our youth and communities from the proliferation of drugs, drug related crimes, peer to peer/cyber bullying and violence.
---
State Fair Meadowlands
Now through July 10, 2022
State Fair Meadowlands
1 MetLife Stadium Dr.
East Rutherford, NJ 07073
Website
201-355-5911
Cost: $38.99
The State Fair Meadowlands is dedicated to providing the best value in family entertainment.  With over 100 rides, free shows, 50 food options, awesome fireworks displays on Sunday July 3rd, & Monday, July 4th, and more! The Fair has something for all ages.
---
Tropicana's Free Fireworks Series
Every Saturday, now until Labor Day Weekend on Saturday, September 3, 2022
2831 Boardwalk
Atlantic City, NJ
Website
609-340-4000
Free Event
Fireworks are launched from the beachfront and can be viewed all along the beaches or boardwalk of Atlantic City.
---
Atlantic City July 4th Fireworks
North Beach, Friday, July 1, 2022: 9:30 p.m.
Viewing locations throughout the north end of the boardwalk including: Hard Rock Hotel & Casino Atlantic City, Ocean Casino Resort, Resorts Casino Hotel, Showboat Hotel and Steel Pier. Tennessee Avenue restaurants will have boardwalk activations throughout the evening.
Website
---
Celebrate our Stars & Stripes - Concert & Fireworks
Saturday, July 2, 2022; 3pm - 10:00pm (The rain date is July 3rd)
Fireworks @ 9:20pm
Perth Amboy Waterfront
Sadowski Parkway & High Street.
Perth Amboy
South Amboy fireworks viewed at
Raritan Bay Waterfront Park.
Keenen Way
South Amboy,NJ
Website
This celebration features a 25-minute fireworks program over the Raritan Bay. The launch will have over 3,000 shells and effects, including glittering, strobe, and whistling, with various colors synchronized to a patriotic musical compilation produced by Garden State Fireworks. The best views to enjoy the Celebrate Stars & Stripes Fireworks Spectacular Show will be from Sadowski Parkway in Perth Amboy, the Raritan Bay Waterfront Park in South Amboy,
The celebration will also feature food trucks, arts and crafts vendors, and live music starting at 3 PM on Sadowski Parkway in Perth Amboy and at the Raritan Bay Waterfront Park in South Amboy.
---
Battleship New Jersey July 4th Fireworks Show
July 4, 2022: @ 7:00 pm – 9:30 pm
Battleship New Jersey
62 Battleship Place
Camden, NJ
(856) 966-1652
Webpage/Tickets
Cost: $10
Get tickets online or call 866-877-6262 ext. 108 or at the Battleship's Ticket Office before the show. Free Admission for Battleship Members.
Watch the Independence Day Fireworks from the Deck of the Battleship New Jersey.
Fire a 5-inch Gun Salute! We'll also have music, food concessions and a cash bar for adults. Tickets are only a $10 donation per person and proceeds go to the on-going restoration of the Battleship, a non-profit museum and memorial. The Battleship will open her decks at 7 PM. The fireworks shows are projected to begin at 9:30 PM. No chairs, food or beverages can be brought in. Guests can bring blankets to sit on the deck.
---
Camden - July 4th Freedom Festival
Monday, Jul 4th, 2022 @ 5:00 pm - 10:30 pm
Wiggins Waterfront Park
2 Riverside Drive
Camden, NJ
Website
1-866-226-3362
This year's Camden County Waterfront Freedom Festival will feature entertainment by the Tri-County Symphonic Band, Travel Lanes, The O'Jays, – and conclude with a spectacular, world-class fireworks display over the Delaware River.
---
July 4th Macy's Fireworks Dinner Cruise
July 4, 2022; Boarding: 6:00 PM Sailing: 6:30 PM Returning (Approx.): 10:30 PM
Cornucopia Cruise Line
Depature Port:
14th Pier Address: #1
14th Street
Hoboken, NJ 07030
Website
(732) 697-9500
$199.00 - over age 21
$179 – under age 21
Features a Buffet dinner, dessert, coffee, tea, water, premium open bar (Ages 21+), or open soda bar (Under 21), DJ & dancing.
---
30th Annual Oceanfest at Long Branch
Monday, July 4, 2022; 10am - 10pm
The Oceanfront Promenade
228 Broadway
Long Branch, New Jersey
Website
732-222-0400
This all day fun family event, with crowds in the hundreds of thousand, have turned out for the most memorable sights, sounds and sensations of the summer season.
At Oceanfest, visitors can stroll the famous beachfront, take in the wonderful views, enjoy performances by dancers, musicians, clowns and musical acts, sample from a smorgasbord of food vendors, and check out the wares of crafters from all over the northeast. You can even see a fabulous sand sculpture, meet a familiar costumed character, and catch some cool ocean breezes.-- and caps it all off with the most spectacular fireworks display at dusk.
---
Cumberland County Fair
Tuesday, July 5th - Saturday, July 9th, 2022
3001 Carmel Road
Millville, NJ
​856-825-3820
Website
The annual Cumberland County Fair event features amusement rides, delicious t food, farm and garden exhibits, home and art exhibits, 4-H activities, entertainment, demolition derby, mud bog, Battle of the Bands, a livestock auction, and much more.
---
Brick SummerFest
Windward Beach Park
Brick, NJ
Website
The evenings entertainment features music, fireworks on each of the nights, plus food, a beer/wine garden, and more.
Schedule:
July 7: Stiffler's Mom ('90s Hits) - July 14: The Benjamins (Current Hits, '90s) - July 21: Jessie's Girl ('80s Hits)
If there is a cancellation, bad night of weather, the rain date will be Thursday, July 28th.
---
Maplewoodstock Music & Arts Festival
Saturday and Sunday, July 9 & 10, 2022
From noon to 9 pm
Memorial Park
Dunnell Rd.and Jefferson Avenue
Maplewood, NJ
Website
A two day family festival celebrating of community music and art. the event feature local music from more than 20 performers and arts put on by friends and neighbors of Maplewood. The event also includes art, collectibles, crafts, clothes, provided by local artists and merchants, food from many local food vendors. For kids there is a Kidzone with bouncy rides, face painting, arts and crafts, and ice cream.
This year's featured performers are: Galactic, Funk Yeah!, and Friends of the Brothers, along with Alexander Kariotis and Autumn Jones.
---
L.E.A.D. Fest Carnival @ Gloucester Premium Outlets
Friday, July 8 through Sunday, July 17, 2022
Gloucester Premium Outlet
100 Premium Outlet Dr
Blackwood, NJ
Website
609.259.2500
Admission to the Fair is $5, rides are extra.
This event features good food, rides, and entertainment, hosted by Law Enforcement Against Drugs & Violence (L.E.A.D.)
Law Enforcement Against Drugs and Violence (L.E.A.D.) is a non profit (501C3) organization, supported by dedicated police officers, committed to protecting our youth and communities from the proliferation of drugs, drug related crimes, peer to peer/cyber bullying and violence.
---
NJ State BBQ Championship & Anglesea Blues Festival
July 8, 9, 10, 2022
North Wildwood's Anglesea Entertainment District
Outdoor Main Stage
Wildwood, NJ
Website
Free Event
This event features both national and regional blues musicians, and accompanies the New Jersey State Barbecue Championship. Top Blues acts will perform on the Main Stage as well as in neighboring clubs and pubs. Street Parking is available in reasonable proximity, Alternatively, park along the Trolley Route and take the Trolley to the festival.
---
New Brunswick Restaurant Week
July 9th – 24th, 2022
New Brunswick restaurants have cooked up some amazing offers to get the foodie in each of us out the door and diving into new experiences and flavors. Visit a new spot that's sure to surprise you with delight, or stick with an old favorite where your tastebuds will be satisfied and your heart will be pleased by the local support.
For Information and participating restaurants
---
Jersey Shore's Summer Concert Series
Seaside Heights, NJ
Website
Held at the Seaside Heights Beach Stage
Blaine Ave
Concerts begin @ 7pm
Tickets: $36.50 - $75.00
Schedule
July 10, 2022: Moe
July 23, 2022: Air Supply
---
Cape May Lighthouse Full Moon Climb
July 13, 2022
Cape May Point State Park
215 Lighthouse Ave.
Cape May Point, NJ
Website
Admission for night time climbs is $20 for adults and $8 for children (ages 3-12)
Climb the 199 steps to the Watch Gallery at the top of the Cape May Lighthouse, to enjoy the grand vista of the evening sky and the full moon from atop this majestic beacon at nighttime.
---
Burlington County Farm Fair
July 19 until July 23, 2022
Burlington County Fairgrounds
1990 Jacksonville-Jobstown Road
Springfield Township, NJ.
Website
This annual family event promotes agriculture, social life, and youth as well as educating the general public by conducting a yearly agricultural fair with exhibits, livestock, and farm products. The activities include: Fireworks on Opening night July 19th
---
St. Ann's Festival
Friday, July 22 through Tuesday, July 26, 2022
On the streets around
St. Ann Church
704 Jefferson Street
Hoboken, NJ
(201) 659-1114
Website
Enjoy Italian food like St Ann's famous zeppole, music, rides, crafts, raffles, and games. Nightly entertainment on 2 stages. Feast Day Mass on July 26 followed by the Procession with a 600-pound statue of St. Ann will be carried through the streets of Hoboken.
---
Cape May Craft Beer, Music & Crab Festival
Saturday, July 23, 2022; 10AM – 5PM
The Emlen Physick Estate
1048 Washington St.
Cape May, NJ
Website
609-884-5404
Admission is free
This family event features hard shell crabs, craft beers, food trucks and vendors, crafters, family entertainment and back-to-back music on the outdoor stage at the Emlen Physick Estate. Bring a blanket or chair and relax in the shade near the outdoor stage. Well-behaved pets welcome!
---
Sourland Mountain Festival
July 23, 2022; 3pm - 8:30pm
Unionville Yards
9 Rocktown Road
Ringoes, NJ
201-543-9752
Website (Line-up & tickets)
Event Cost: $30 Adults
Every year the Sourland Mountain Festival brings the communities of the Central New Jersey region together and presents the best in musical talent, local food and drink, family fun – and a spectacular view. Bring all your friends and family, lawn chairs and blankets and plan to sit back and enjoy the party with a powerful lineup of the region's most exciting musicians. Festival-goers get several hours of music, food, wine, spirits, craft beer, vendors, family activities, history, critters and wildlife education.
---
Monmouth County Fair
Wednesday-Sunday, July 27-31, 2022
East Freehold Showgrounds
1500 Kozloski Road
Freehold, NJ
Website
732-842-4000, ext. 4312
Admission: $8.00, Children 17 and under enter Free. Free Parking
This family event features Live Entertainment • 4-H Shows & Exhibits Rides • Live Music on the Main Stage Robinson's Racing Pigs • Bwana Jim Wildlife Show Hilby the Skinny German Juggle Boy • Ready GO Dog Show • Horse Shows Hell on Wheels BMX Stunt Show • Living History Displays Home & Garden Demonstrations & Displays Monmouth County Park System Interactive Display Commercial Vendors • Delicious Food Vendors.
---
'22 MBA Wine Tasting
July 29, 2022 @ 6:00 pm - 9:00 pm
Edgemar Circle Recreation Field
located adjacent to the Jerome avenue ballfield
Margate, NJ
Website
This event is much more than just a WINE TASTING!
Hosted by Diane Mitchell from 95.1 WAYV's "Mike & Diane Show", the event boasts a live and silent auction with auctioneer Lou Solomon. Amazing food, Jagielky's Chocolates, palate pleasing wine, craft beers, spirits, tasty bar drinks that are minus the alcohol, live music and dancing with the Mas Tequila Orchestra – all combine to make this an exciting (and annually sold out) event!
A portion of the proceeds from this event helps fund the opportunities and needs for children, including high school seniors who have attended Margate City schools and are continuing their education.
---
The New Jersey Lottery Festival of Ballooning
July 29 -31, 2022
Solberg Airport
39 Thor Solberg Road
Whitehouse Station, NJ
973-882-5464
Website (Events Schedule & Tickets)
One of the largest summertime hot air balloon and music festival in North America. Features twice daily mass ascensions of up to 125 special shape and sport hot air balloons, headlining music concerts, continuous family entertainment, crafters and vendors, food, a balloon glow, and spectacular fireworks on Friday evening. The concerts feature top performers for each of the three nights.
---
Soulsational Music Festival
Saturday, July 30, 2022; 11:00 am to 8:00 pm (rain or shine)
Veterans Park
Bayville, NJ
Website
This family event features live music on two stages, crafters, vendors, free yoga, vegetarian and organic food, food trucks, a beer garden, and a kids' village.
---
Warren County Farmers' Fair --- Hot Air Balloon Festival
July 30 — August 6, 2022
Warren County Farmers' Fairgrounds
1350 Strykers Rd.
Phillipsburg, NJ
Website
908-859-6563
[email protected]
Admission - Adults: $10, Ages 6-12: $5 Children 5 and Under Free Free Parking: Admission is for both the Farmers' Fair and the Balloon Festival
In addition to the Hot Air Balloon Festival, this event features live music, a Rodeo, with bull riding, barrel racing and horse racing, Truck Pulls, Tractor Pulls and Demolition Derbies, a Wrestling Clinic, children's activities, and more.
Seasonal Frequently Asked Question:
Question: What is the best way to get to Atlantic City and the Casino Hotels from NYC without Driving?

Answer: Greyhound buses from the New York City (Port Authority Bus Terminal) offers the most direct & frequent service to Atlantic city. The Greyhound Lucky Streak Bus Service buses provides front-door service to many of the most popular casinos in Atlantic City. If you are not staying at one of the popular casinos, the Jitney minibus shuttle is available to/from the Atlantic City Bus Terminal to all the hotels. The Bus Terminal is adjacent to The Atlantic City Outlets and is a two or three (long) blocks from Caesars and the Atlantic City Convention Center.
This Months Featured Restaurant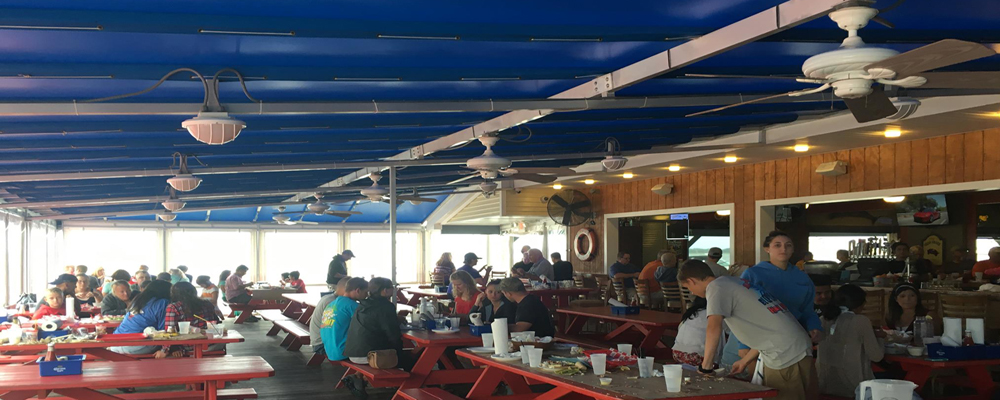 Two Mile Landing
Wildwood, NJ
Website
Restaurant review
Two Mile Landing, a popular family seafood restaurant with a great waterside dining view and a nice sunset, is two restaurants in one location: The Crab house and 2 Mile Restaurant and Bar, combines to offer two restaurants and four bars ---- in one facility.
---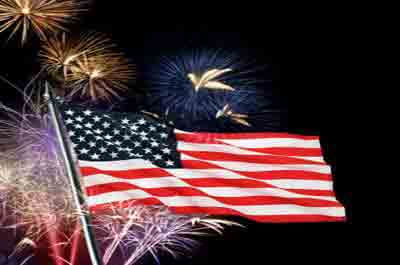 The Best July 4, Fireworks Celebrations in New Jerseyy - Your Guide to New Jersey's July 4 Fireworks, Parades, Events, and Festivals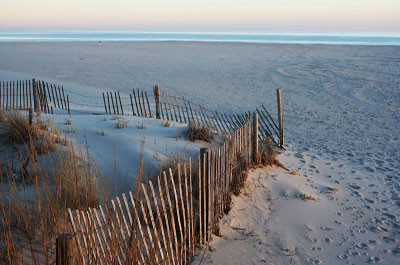 Top Ten Things To Do in July - The popular NJ seasonal outdoor and indoor activities, events, attractions, and points of interest for people of all ages.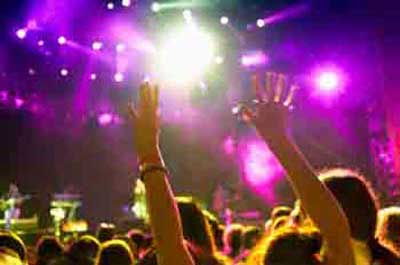 Monthly Events - Helpful for planning your activities in the future. usually 3-4 months in advance.

---