This Month's Featured Restaurant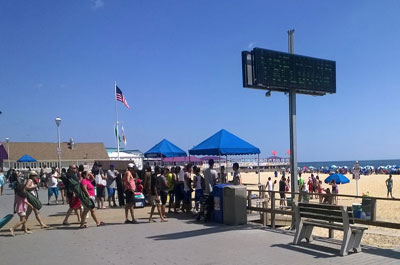 Note: Sometimes conditions require cancellations or changes of dates, times and location which are not reflected in the original schedule. Before planning a trip to visit one of the listed events, it is suggested that you call the event sponsor to confirm the event schedule or for additional information on the event.
June 2022 Events
& Things To Do
---
Cape May Music Festival
Now until June 30, 2022
Emen Physick Estate
1048 Washington St
Cape May, NJ
Website
609)884-5404
Join us for eight weeks and 15 musical performances of classical, chamber, jazz, brass band and Americana music, featuring the Bay Atlantic Symphony, the New York Chamber Ensemble, New Jersey Symphony Orchestra Chamber Players, the Atlantic Brass Band, Nora Jane Struthers, Paula Johns, and more, including a tribute to George Mesterhazy.
---
Agora Festival
June 2, 3, 4, & 5, 2022
St. Thomas Greek Orthodox Church
615 Mercer Street
Cherry Hill, NJ
Website
+1 (856) 665 1731
[email protected]
Since 1974. The Agora Greek Festival signature event kicks off with all-day festivals of food, wine, music, dance and song. The weekend-long festival is an annual initiative of the St Thomas Greek Orthodox Church in Cherry Hill, NJ which, stages a number of events that represent the Greek way of life and shares our rich cultural and artistic heritage. The tradition of our Greek beliefs, the best food this side of the Acropolis, delicious wines and great entertainment are celebrated.
---
L.E.A.D. Fest Carnival
Thursday, June 2 through Saturday, June 11, 2022
Voorhees Town Center
2140 Voorhees Town Center
Voorhees Township, NJ
Website
609.259.2500
Admission is $5; additional price for ride tickets.
This event features good food, rides, and entertainment, hosted by Law Enforcement Against Drugs & Violence (L.E.A.D.)
Law Enforcement Against Drugs and Violence (L.E.A.D.) is a non profit (501C3) organization, supported by dedicated police officers, committed to protecting our youth and communities from the proliferation of drugs, drug related crimes, peer to peer/cyber bullying and violence.
---
Lighthouse International Film Festival
June 2 - 5, 2022; 10:00 am - 11:30 pm
Long Beach Island Foundation of the Arts & Sciences
120 Long Beach Blvd
Beach Haven, NJ
(646) 245-8400
Website/locations/tickets
The festival will present feature films, shorts, documentaries and family films, as well as panel discussions with leading film industry professionals. Taking place on Long Beach Island, NJ -- one of the East Coast's most popular surfing destinations -- the festival celebrates new, exciting and challenging films in honor of Long Beach Island's historic Barnegat Lighthouse. See above website for information on films, times, and venues.
---
Taste of Greece Festival
June 3, 4, 5, 2022
Cathedral of St John the Theologian
353 E Clinton Ave.
Tenafly, NJ
Website
(201) 567-5072
Experience a weekend of Greece.  Fabulous activities,  tasty foods and pastries as well as a live Greek band in the Outside Main Tenton both Friday and Saturday nights.
---
L.E.A.D. Fest Carnival @ Monmouth Mall
Friday, June 3 through Sunday, June 12, 2022
Monmouth Mall
180 NJ-35
Eatontown NJ
Website
609.259.2500
Admission is $5; additional price for ride tickets.
This event features good food, rides, and entertainment, hosted by Law Enforcement Against Drugs & Violence (L.E.A.D.)
Law Enforcement Against Drugs and Violence (L.E.A.D.) is a non profit (501C3) organization, supported by dedicated police officers, committed to protecting our youth and communities from the proliferation of drugs, drug related crimes, peer to peer/cyber bullying and violence.
---
Atlantic City Beer and Music Festival
June 4, 5, 2022
Bader Field
545 Albany Ave
Atlantic City, NJ 08401
Tickets & Information
This event features a celebration of a decade of AC music, brews, breweries. Attendees will experience over 1,000 different beers from 150 breweries, the biggest music acts to date, interactive touch points such as life size beer pong and a pop-up jam band space, a state-of-the-art March Madness viewing area and culinary offerings from our favorite AC food and beverage joints.
Music by Alkaline Trio & New Found Glory
Two sessions:
Session 1: Saturday, 2:00 pm – 6:00 pm, & Session 2, Sunday, 12:00 pm – 4:00 pm
---
Skylands Carnival
June 4, 5, 6, 2022
Skylands Stadium
94 Championship Place
Augusta, NJ 07822
Website
Free Admission (ride tickets are additional costs)
It all happens in the Skylands Stadium's lot. Rides include: Kiddie Cars, Dragon Wagon, Carousel, Ferris Wheel, Scrambler, Round Up, The Thrilling 7 Seas, Super Slide & More!
---
Rock Hunger V 
Saturday, June 4th, 2022 @2pm
Old Canal Inn
2 East Passaic Ave
Nutley, NJ
Website/ Tickets
Tickets are $25 per person when purchased in advance online.
A high-energy music festival, featuring several well-respected local bands.
Groove along with great performances from The Attic, Dirty Blond (Blondie Cover Band), The Sticky Wickets, Marin Contini and The Porch Rockers! Cash bar, menu available, tricky tray prizes and 50/50 raffle are available to attendants. This lively event attracts an audience exceeding 200 people. Rock Hunger is a franchised event with national recognition. All proceeds benefit NFSB programs including the Food Pantry.
---
Cape May Restaurant Week
June 5-12, 2022
This eight-day event that takes place every June. Enjoy an appetizer, entree, and dessert at participating restaurants.
For Information and participating restaurants
---
New Jersey Renaissance Faire
June 5, 2022
1195 Florence Columbus Road
Bordentown, NJ
Tickets
Every year, the Shire of Crossford hosts thousands of patrons that come out to see sword fights, dance with faeries, eat turkey legs.
There are six formal stages in all with shows for the young and young-in-spirit, but truth be told, the entire Village of Crossford is a stage – and the show begins upon entering the castle gates! If you thought you would just sit through some droll rendition of a 16th century tale at the New Jersey Renaissance Faire, you are mistaken!
The event also features over 30 Merchants, Vendors and Crafters make up Crossford's Artisan Village.
---
Annual Feast of St. Anthony
Thursday, June 9, 2022, through Sunday, June 12, 2022
Roman Catholic Church of the Assumption
113 Chiego Place
Roselle Park, New Jersey 07204
908-245-1107
Website
This annual festival will feature delicious food, non-stop entertainment, great crowds, music, amusements, games, fun for the whole family. It is also a faith oriented celebration focusing on devotion to St. Anthony. A variety of local dance and karate studios are scheduled to put on performances,
---
Annual Bayshore Greek Fest
June 9. 10. 11. 12, 2022
Kimisis Tis Theotokou Greek Orthodox Church
20 Hillcrest Road
Holmdel NJ
Website
(732) 739-1515
Enjoy a taste of Greek Culture with Greek food, pastry, specialty items, folk dancing, music, rides, games, and prizes. Some of the mouth-watering gourmet menu items include traditional lamb shanks, pastitsio, moussaka, cheese and spinach pies (tiropites and spanakopites) and so much more! Complimenting the food is the culture of Greece. Festival goers will have the chance to partake in and also watch traditional Greek folk dances that are performed by costumed children from the various Kimisis dance groups. Music and entertainment is presented all weekend long.
---
Orange Loop Rock Festival 
June 10, 11, 12, 2002
The Showboat Festival Grounds
800 Atlantic Ave
Atlantic City, NJ
Website/Tickets
The fest will feature hard rock and heavy metal bands, meet and greets, showcases, a vendor village, dwarf wrestling, food trucks, after-parties, and more.
The line-up includes:
Stone Temple Pilots, Chevelle, Hoobastank, Puddle of Mudd, Hinder, Treach of Naughty by Nature, and more.
---
Robbinsville Community Festival
Saturday, June 11, 2022: @ 2pm - 9:30pm ( rain date on June 12)
Community Park
West Manor Way and Gordon Road
Robbinsville, NJ
Website
Free Admission
This family event features live music played from the main stage, a beer tent, food court, games, contests, bounce castles, rock-climbing wall, food trucks, a children's train, and pony rides. The "Best of the Eagles" tribute band will take to the state at 7:00p.m.
The grand finale wiill be the fireworks display at dusk.
---
Stafford Founders Day
Saturday, June 11, 2022: 10:00am - 9:30pm (rain date June 12th)
Doc Cramer Sports Complex
Doc Cramer Boulevard
Manahawkin, NJ 08050
Website
609-597-1000, ext. 8573
This year's theme is inspired by Dr. Seuss, titled "Oh, The Places You'll Go Stafford!" Stafford Founders Day kicks off with a hometown parade at 10 a.m., leaving from the Fire House on Stafford Avenue and heading towards Route 9 North. All other festivities will take place at the Doc Cramer Sports Complex. The event also includes the crowning of Little Miss Stafford, Little Town Crier, Junior Miss Stafford and Miss Stafford. Entertainment will be provided by Ridgemont High. There will be food trucks, vendors and rides. The day will end with a spectacular fireworks display at dusk.
---
Legacy Ride to Thrive
June 11, 2022; 6:30am - 1:30pm
Burlington County Fairgrounds
1960 Jacksonville Jobstown Road
Columbus, New Jersey 08022
Website
609-288-3127
Cost: $60 for adult riders. $40 for youth riders (17 and under)
The Legacy Foundation Ride to Thrive is a non-competitive, supported cycling ride for all skill levels through the scenic farmlands of Burlington County. Starting and finishing at the Burlington County Fairgrounds in Columbus, NJ, participants can select a 25, 45 or 63-mile route. This fundraiser includes an event headband giveaway, raffle, continental breakfast, hearty lunch under a tent, chair massage, music, full SAG support and multiple hydration stations.
Proceeds frpm the event will benefit The Legacy Foundationto to support children and youth with Intellectual and Developmental Disabilities served by Legacy Treatment Services.
---
Cape May Lighthouse Full Moon Climb
June 14, 2022; 8-10pm
Cape May Point State Park
215 Lighthouse Ave.
Cape May Point, NJ
Website
Admission for night time climbs is $20 for adults and $8 for children (ages 3-12)
Climb the 199 steps to the Watch Gallery at the top of the Cape May Lighthouse, to enjoy the grand vista of the evening sky and the full moon from atop this majestic beacon at nighttime.
---
Beardfest
June 16 - 18, 2022
Paradise Lakes Campground
Rt 206 (between Mile markers 3 & 4)
Hammonton, NJ
Website
Beardfest is a festival that celebrates the creative spirit in all of us. Enjoy more than 30 bands on two stages, take part in more than 40 interactive workshops, take a dip in a beautiful lake, and camp under the stars...all in an expansive Pinelands campground complete with a lake and hiking trails.
---
Barefoot Country Music Fest
June 16 - 19, 2022 (rain or shine)
On the beach between the famous Morey's Piers
Wildwood, NJ
Website /Tickets
This is the Northeast's largest outdoor country music festival hosting a unique blend of country music's top artists and up-and-comers. It features 40+ of Country's hottest artists across 5 unique stages on the shores of Wildwood, NJ
This years line-up includes: Eric Church, Jason Aldean, Florida Georgia Line, Cole Swindell, Dustin Lynch, Chris Janson, Michael Ray, Rita Wilson, Mat Stell, Priscilla Block, and More
---
Tri county Fair
June 16 - 19, 2022
Christ Church
140 Green Pond Road
Rockaway, NJ
Website
Free admission
Held on their 107 acre site, the Tri-County Fair will feature free family entertainment such as; family friendly music, a spectacular fireworks show on Friday, a complimentary live musical showcase where local bands will display their talents and entertain fair-goers an old time car show complete with 50's music, monster truck rides, and the Illusions of Jay Mattioli (as seen on America's Got Talent!
---
The Black Excellence Festival
Friday, Saturday, & Sunday, June 17, 18, 19, 2022
Showboat Atlantic City
801 Boardwalk
Atlantic City, NJ
Website/Tickets
Cost: $15 – $40
The Black Excellence Festival, known as the nation's largest in-person celebration of black culture, features three days of culture, comedy, shopping, live music, films, panels, workshops and more. The festival will highlight and provide opportunities to exclusively showcase the African American culture.

---
North Brunswick Youth Sports Festival
June 17, 18, 19, 23, 24, 25, 29, 30, July 1, 2, 3, 4, 2022
Route 1 North, next to DeVry University.
North Brunswick, NJ
Website/Tickets
Cost: $6-$30
This festival features lots of entertainment including: Rosaire's Royal (Pigs) Racers, High Flying Pages Thrill Show, Motorcycle Stunt Show, Gossamer Magic Show, spectatucular fireworks, and more. Fireworks on Saturday June 18 & Saturday, July 2, 2022.
All proceeds from the Youth Sports Festival go directly towards the Youth Sports groups of North Brunswick.
---
Annual Atlantic Highlands Classic Car Show
Saturday, June 18, 2022, 10 a.m. to 4 p.m. (Rain Date is June 25, 2022)
First Avenue Business District
Atlantic Highlands, NJ
(347) 528-5372
Registration
Pre-Registration Pricing: $15 One Show/$30 Two Shows/Day of Price Per Show $20
A great Father's Day gift for Dad's who love classic cars, love entertainment, food, and family entertainment. This fun, family event features all car related items, live music, food, crafts and a "Kid Friendly" area with games and prizes. Two stages will be set up; one in Veteran's Park and one near Bay Avenue, both playing live music throughout the event. Ferry service from New York via SeaStreak is available.

---
State Fair Meadowlands
June 23 - July 10, 2022
State Fair Meadowlands
1 MetLife Stadium Dr.
East Rutherford, NJ 07073
Website
201-355-5911
Cost: $38.99
The State Fair Meadowlands is dedicated to providing the best value in family entertainment.  With over 100 rides, free shows, 50 food options, awesome fireworks displays on Sunday July 3rd, & Monday, July 4th, and more! The Fair has something for all ages.
---
Atlantic City Seafood Festival
June 24, 25, 26, 2022
Bader Field
545 North Albany Avenue
Atlantic City, NJ 08401
Website
This three-day extravaganza of food, entertainment, and fun celebrating all things Seafood. The festival will offer event-goers the opportunity to treat their taste buds to delicious foods cooked on-site with the freshest ingredients by restaurants & seafood vendors from up and down the East Coast. Food & beverages will be for sale at each individual vendor booth while attendees can also experience a shopping event featuring businesses showcasing their crafts, jewelry, art, home décor, and more!
Music Line-up:
The Cranked Up Country Band, Killer B's (Cover Band), Jimmy & The Parrots (Buffet Tribute Band), The Best of The Eagles (Eagles Tribute Band), Glenn Roberts (Country Music), E Street Shuffle (Springsteen Tribute Band), & The Sensational Soul Cruisers (Classic Soul, Motown, & Disco)
---
L.E.A.D. Fest Carnival @ Mercer County Park
Friday, June 24 through Monday, July 4, 2022
Mercer County Park Fairgrounds
1638 Old Trenton Road
West Windsor Township, NJ
Website
609.259.2500
Admission to the Fair is $5 during the week and $8 on the weekend.
This event features good food, rides, and entertainment, hosted by Law Enforcement Against Drugs & Violence (L.E.A.D.)
Law Enforcement Against Drugs and Violence (L.E.A.D.) is a non profit (501C3) organization, supported by dedicated police officers, committed to protecting our youth and communities from the proliferation of drugs, drug related crimes, peer to peer/cyber bullying and violence.
---
11th Annual Taste of Highlands
June 25th, 2022; 12pm - 5pm (rain or shine)
Huddy Park
301 Shore Dr.
Highlands, NJ
Website
732-291-4713
Cost: Tickets are $45.00 and include a map and free parking
This annual event features five hours of scrumptious samplings and cocktails at over twenty great Highlands restaurants and establishments.
Ticket holders must check in at Huddy Park on Bay & Waterwitch Avenues and pick up their map/bracelet. You will be greeted at each establishment and present your map to be stamped. Visit ALL stops and be eligible to win a $200 BID BUCK good at any participating establishment.
---
Battleship New Jersey Craft Beer Festival
Saturday, June 25, 2022; 1pm - 5pm
100 Clinton St
Camden, NJ 
Website/Tickets
Cost: General session,  $50 donation per adult,  will take place from 1pm to 5pm.  The VIP session, which gets guests aboard to enjoy samples an hour earlier at 12pm than the public session, is a $75 donation.
This event features beer tasting, live entertainment, and a free self-guided tour of the nation's most decorated ship — do this early upon arrival; sorry, but no tours once guests sample beer.
---
Margate Beachstock
Saturday, June 25, 2022: 8am-10pm.(Rain date is June 26th)
On the beach between Huntington and Granville Ave's
Margate, NJ
Website
This event features mouthwatering food, unique handmade crafts and featured retailers and sponsors will all be a part of this year's event. Children's activities, live music, Air Circus single line and stunt kite demos and lessons, volleyball, South Pacific Island Dancers, beach nature walk, special characters all capped off by an evening movie, bonfire on the beach and a live band performance. The activities take place on the beach between Huntington and Granville Avenues with food and beverages set up in the parking lot of the Martin Bloom Pavilion. Featured this year will be the Margate Cornhole League Tournament where teams can compete to win prizes.
---
Seasonal Frequently Asked Question:
Question: Plan to go to Six Flags Great Adventure with my friends from NYC using public transportation. Any Information on this?

Answer: NJ Transit has a great deal that includes transportation and entrance to the park. Ride NJ TRANSIT from New York (Port Authority Bus Terminal) Six Flags Great Adventure.
For the Summer season they offer a special packaged rate to Six Flags Great Adventure, Safari or Hurricane Harbor! NJ Transit Details
---
This Months Featured Restaurant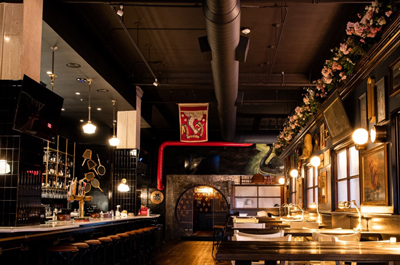 The Black Swan Public House
Asbury Park, NJ
Website
Restaurant review
Located in the popular Jersey Shore destination that comes alive during the summer, the Black Swan is a go to spot for diners who enjoy an eclectic Pub with upscale ambiance and a well-executed, innovative menu.
---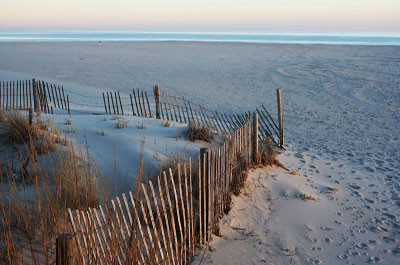 Top Ten Things To Do in June - The popular NJ seasonal outdoor and indoor activities, events, attractions, and points of interest for people of all ages
---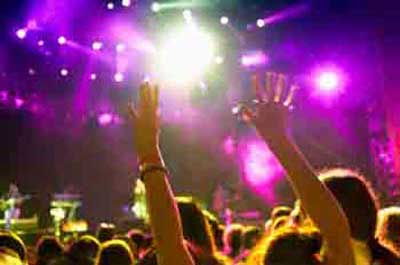 Monthly Events - Helpful for planning your activities in the future. usually 3-4 months in advance.

---