The Frog And The Peach, New Brunswick, NJ:
A Restaurant Review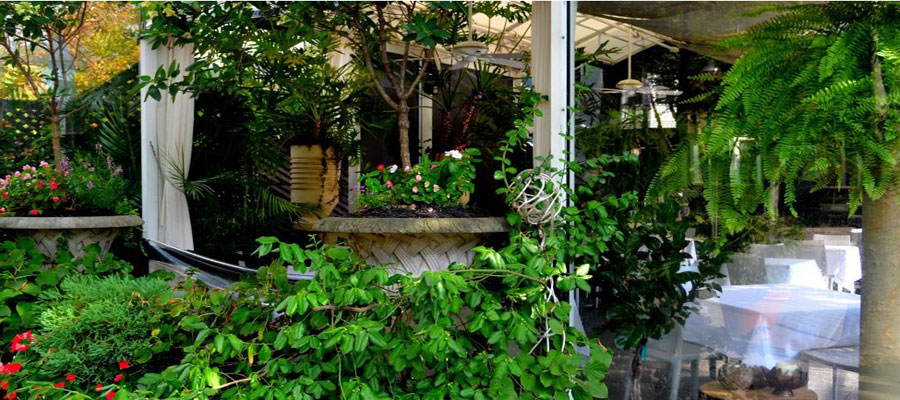 The Frog And The Peach
29 Dennis St.
New Brunswick, NJ
732-846-3216
Website


Restaurant Highlights

Fare:  New American

Price:  Very Expensive

Food Quality: 3 Stars

Service:  3 Stars

Decor: 3 Stars

Overall Rating: 3 Stars

Note: Four star Rating System from 1/2 Star = poor to Four stars = Best in Class


One of the top restaurants in Central New Jersey.


Food is well prepared - uses fresh local ingredients with some organic and free range menu items


Parking can be troublesome, valet parking can take up to 20 minutes during busy periods to return your car.

Value:  Good

Noise Level:  Moderate - High

Dress:  Upscale Casual

Recommended For:  Diners who enjoy excellent food with fine dining amenities and upscale, trendy ambiance.

Not Recommended For:  Budget conscious diners who enjoy casual, family dining

Recommended dishes:  When available, The Mosefund Farms Pork Tenderloin with Bacon and Sweet Potato "Tamale", Chanterelle Mushroom, Long Beans, Guajillo Chili Sauce; The Rosemary Braised Lamb Shank with anson mills farro, Egg plant, roasted red pepper, anise Jus; and The Kobe Beef Strip Steak and Mayan Prawns with sweet potato puree, bok choy shellfish bordelaise.

Liquor:  Full service bar service with an exceptional wine list Bar scene is vibrant

Restaurant Review

The Frog and the Peach is one of the best New Brunswick fine dining restaurants in a town known for having a variety of good restaurants.

This is a restaurant with an energetic atmosphere frequented by a trendy crowd. The antique bar is decorated with hanging tubular fabric and fixtures that glows as a tribute to the building's industrial past.

The Frog and the Peach is under the management Owner/Chef Bruce Lefebvre.

Chef Lefebvre received his formal training from The Culinary Institute of America and later honed his cooking skills in NYC under Charlie Palmer at Aureole and at Daniel and Lespinasse.آ before coming to the Frog and the Peach in 2000 and becoming Executive Chef in 2001. In 2012 he took over the ownership of the restaurant.

Chef Bruce Lefebvre continues to run the kitchen offering a creative seasonal menu of French-influenced American and Mediterranean food using sustainable farming and fresh ingredients, especially from local sources

The Frog and the Peach's wait staff is professional, knowledgeable, and well attended, though they tend to be a bit slow during peak times.. However, if you need to have faster service, seats at the bar can be better option.

It a great place for a date or romantic dining experience. If you prefer a more quiet, cozy seating area, ask to be seated on the second floor where you can also view the crowd below gathered at the attractive bar.

Alternatively, ask for the Garden Room. It has nice ambiance for a romantic dinner.

The Garden Room with seating for 50 and temperature controlled for a winter luncheon or a summer evening outdoor dining. This semi-outdoor space is heated and enclosed in the winter and open in the summer to expose it to the warm weather breezes.

During the busy periods of dining, parking can be inconvenient. The restaurant offers valet parking that can crowd the front entrance with long waits to retrieve your car.

They are open seven days/week. For Lunch: Monday -€" Friday, 11:30am -€" 2:30pm; For Dinner: Monday -€" Thursday, 5:30pm -€" 9:30pm, Friday & Saturday, 5:30pm -€" 10:00pm, and Sunday 4:30pm -€" 9:00pm

The Frog and the Peach serves a Pre-Theater Menu from 5:30 to 6:30, and on Sunday 4:30 to 5:30.

They are open on Thanksgiving Day serving a traditional Thanksgiving Dinner with roasted free range turkey, Christmas Eve, and New Years Eve

(updated: July, 2018)


How Do We Review (analyze) Restaurants?
New Jersey Leisure Guide strives to provide analytic restaurant reviews .
The methodology used is research, analysis driven --- as opposed to that of a single restaurant critic or a viewer comment posting board.

Data is gathered from our viewers e-mail restaurant comments, Internet research, and professional restaurant critics. The data is sorted, (weeding out the obvious biased, "bone to pick",  and out of consensus comments), analyzed, and the review is created.

Learn More
---