Westfield Restaurants
with dining reviews
Westfield has a small town feel to it with a charming downtown village with boutique shops and restaurants surrounded by a neighborhood of well kept single family homes on tree lined streets.
Westfield has a variety of restaurants for all tastes and budgets and attractions that include The Miller-Cory House Museum, Mindowaskin Park, The Children's Museum of Central New Jersey, and Echo Lake Country Club.
Popular Westfield Restaurants with Reviews
Chez Catherine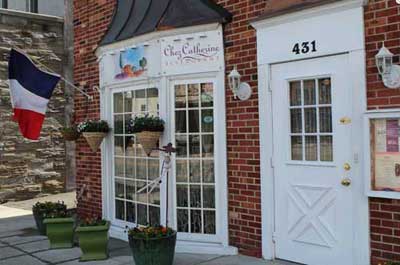 One of New Jersey's top French restaurants. It's as close as you can find to a taste of France in New Jersey.
Mojave Grille
This popular Westfield restaurant with a Southwestern atmosphere offers up an attractive decor and creative, well prepared Southwestern dishes.


read review
Theresa's

Popular with diners who enjoy well prepared traditional (red sauce) Italian food served in large portions
read review
You might be also interested in ....