Things to Do in New Jersey in October
Top Ten Seasonal Attractions and Places to Visit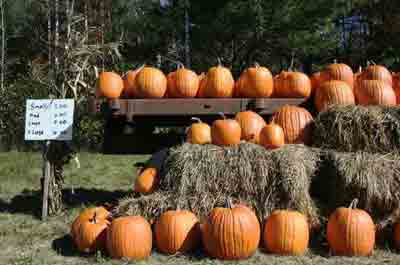 The Top 10 things to do in New Jersey in October 2016.

You'll find lots of interesting things to do in New Jersey in October. This is a great time of the year to take in many of the fall activities and a great time to plan a weekend getaway or late season vacation.

If you plan to get out an enjoy the beautiful fall foliage colors, especially in northwest New Jersey, the season if from October 19th through 29th.
You'll find lots of interesting things to do in New Jersey in October. This is a great time of the year to take in many of the warmer weather activities and things to do as schools are back in session and the crowds at the Jersey shore destinations have dwindled. With the ocean water still warm in southern NJ, popular destinations like Cape May, Wildwood and Ocean City are excellent choices for a weekend getaway or late season vacation.

Top Ten Fun Things To Do In New Jersey In October

1- Plan a weekend getaway or late season vacation to
the Northern Skyland region
Skylands Manor and New Jersey Botanical Garden at Ringwood. Spend a couple of hours wandering through the 96 acre gardens with over 400 varieties of lilac. Take a stroll though the woodland paths of magnolia walk, and crab apple vista, with a visit to the elegant Tudor-style manor house. Visit the Franklin Mineral Museum. The Franklin mine is a zinc mine known for its unique display of mineral fluorescence, (glowing rocks) and variety of rare species.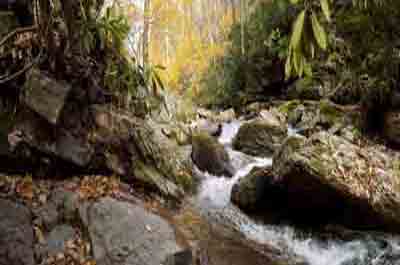 Hike The Appalachian Trail - Learn about the New Jersey section of the Appalachian Trail that begins at Abram S. Hewitt State Forest in the northern most point and ends at Worthington State Forest.
Learn More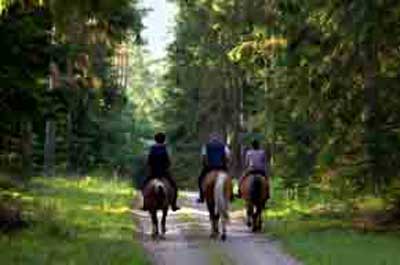 Horseback Riding - Discover where horseback riders of all skill levels can enjoy a great outdoor activity. Many of these riding academies can accommodate a variety of skill levels from the beginner who has never ridden to the most experienced rider.
Learn more






2- Take in The Fall Colors With a Biking Trip
O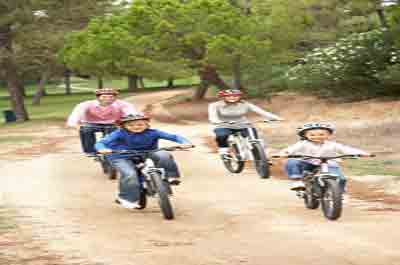 f all the seasons, the autumn is the best time to cycle, especially in the western and northern parts of the state when the leaves are exhibiting their brightest colors. New Jersey has great terrain and scenery and offers a wide variety of trails for a wonderful cycling adventure for beginners to advanced cyclists.
Learn more
3- Take a Weekend Getaway to Cape May
With pleasant weather and plenty of fall activities taking place, October in Cape may, a seaside town with charming V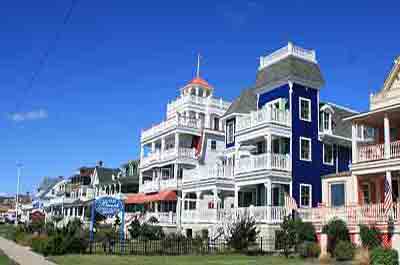 ictorian Homes and good
restaurants,
is a popular month with many annual events including; Victorian Week, Halloween Events at the Emlen Physick Estate, Historic District Walking Tours, Harvest Festival Crafts & Antiques Show, and more.

Learn more
4 - Get Out and Enjoy the Fall Colors With a Scenic Trip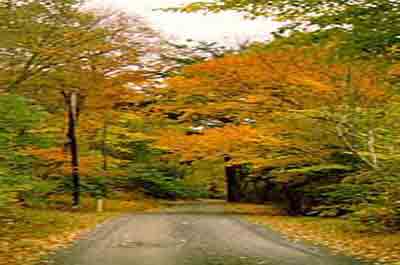 Old Mine Road
- Starting at the Kittatinny Point Visitors Center that is located just off the last exit from I-80 in New Jersey, the Old Mine Road is an exceptionally scenic bicycle route. It takes you along the historic Delaware River and winds its way through the Delaware Water Gap National Recreation Area. Beautiful vistas encompass the Delaware River around every turn.
Learn more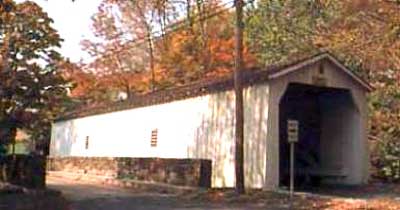 Green Sergeant's Covered Bridge
Crisscrossing some of the most beautiful countryside in New Jersey, the three loops of the Last Covered Bridge Ride vary in length from 14.6 miles to 47.6 miles, taking you through picturesque Mercer and Hunterdon counties. All loops pass by the Green Sergeant's Covered Bridge, a classic whitewashed structure that spans the rocky Wickecheoke Creek.
5 - Get Out and Do Some Pumpkin Picking With The Kids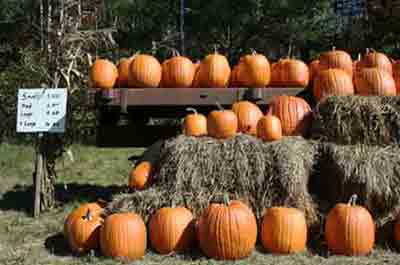 Pumpkin picking is a great fall activity and a memorable experience for families with young kids? Spend a day with the kids in New Jersey farm country picking pumpkins, and time permitting, add on a hay ride or a trip to the corn maze.
Learn more
6 - Take in a Frightful, Scary or Not So Scary Halloween Show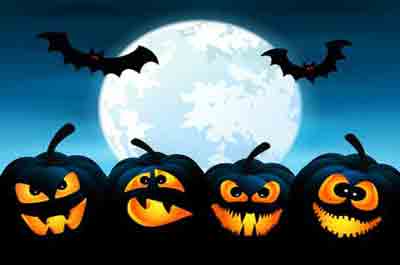 Halloween in New Jersey is a time for many scary, frightful shows, events, attractions, and parades that can be enjoyed by the whole family. These popular festivals feature events with special themes, good music, food, performers, and fun activities.
Learn more
7 - Take in a Popular South Jersey Pumpkin Festival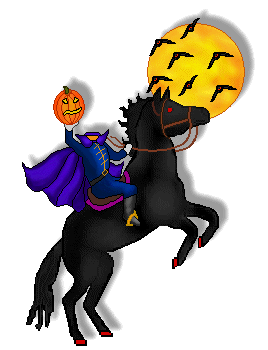 South Jersey Pumpkin Show Festival
October 7th - 9th, 2016
Salem County Fairgrounds
760 Harding Hwy. Rte. 40,
Woodstown, NJ
856-765-0118
Website
This festival features three- days of family fun with contests, artists, craftsmen, home products, a pumpkin pyramid, entertainment, food, wine, amusement rides, a Giant Pumpkin Weigh Off, headless horsemen, scarecrows, Little Miss & Mister Pageant, dog parade, Boo Barn and more.
8 - Take in a Country Bluegrass Music Festival in the Pine Barrens

22nd Annual Pine Barrens Jamboree at Wells Mills Park
October 8, 2016: Live Music: 11:00am Thru 4:00pm
Wells Mills County Park
Rt. 532
Waretown, NJ
Website
Free Event
This event features a Live Outdoor Stage Concert of Bluegrass Music. This years lineup:
11:00 am -"Homemade Jam" 11:35 am - "Custom Blend" 12:10pm - 12:30pm - "Park Announcements" 12:35pm - "Saturday Night Express" 1:10pm - "Sweet Country Pine" 1:45pm - "Cedar Creek" featuring "Smokey-The Bear" 2:20pm - "Timber Creek" 2:55pm - "Bluegrass Road" 3:30pm - "J&E Company"
9 - Take in a Cranberry Festival

27th Annual Cranberry Fest

October 1st, 2nd, 2016
Downtown Bordentown Farnsworth Ave.
Bordentown, NJ
609-414-0828
Website
This family event features live music,over 145 crafters, food from local eateries, a kids corner, and an antiques & vintage row.
33rd Annual Chatsworth Cranberry Festival
October 15th, 16th, 2016; 9 am - 4 pm.
Downtown Rt. 563
Chatsworth, NJ
609-726-0006
Website
Admission to the festival is free. A donation of $5.00 will be accepted if you use the parking area at the school located off of Second Street.
This popular Fall family event features a celebration of New Jersey's cranberry harvest with a tribute to the Pine Barrens & it's local culture. The celebration is highlighted by a showing of many artists & craftsmen.
10 - Take in a Columbus Day Parade and an Italian Festival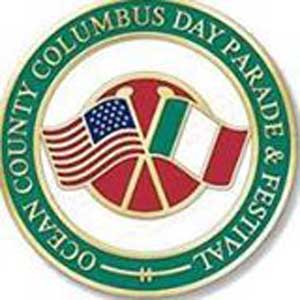 Ocean County Columbus Day Parade & Italian Street Festiva
l
Italian Festival:
Friday, October 7th, 4:00pm to 10:00pm Saturday, October 8th, 10:00am to 10:00pm and Sunday, October 9th, 10:00am to 8:00pm on Grant Avenue, Seaside Heights
Parade:
Sunday, October 9th, at 1:00pm on the Boulevard, Seaside Heights. Floats, bands, antique cars, contests, clowns, etc...
Grant Avenue from Bay Blvd. to Boardwalk
Seaside Heights, N.J
Website
Celebrating the Annual Columbus Day Parade and Italian Heritage Festival. A fun filled weekend of food, friends, and Italian Culture.
---
---