New Jersey November Events
November 2016: Concerts, Festivals, and Kids Attractions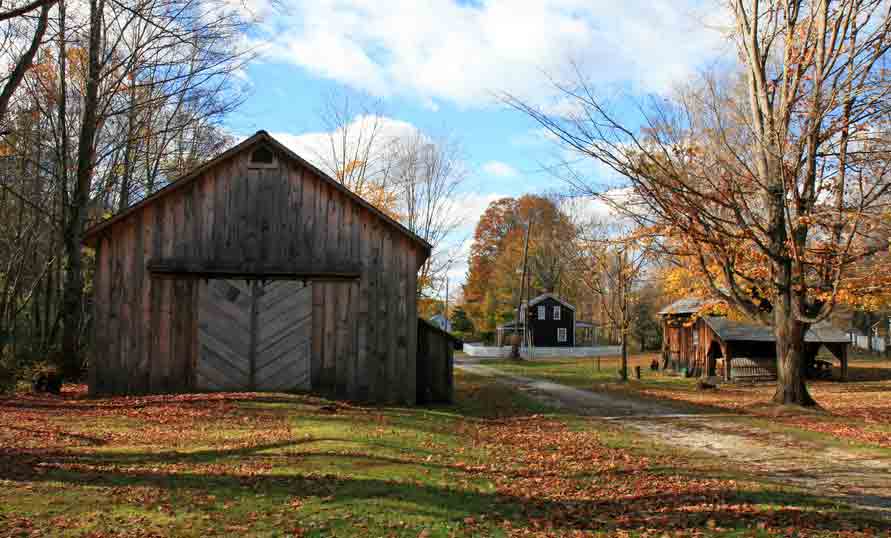 The November Events calendar for 2016 is packed with exciting things to do in NJ. It includes concerts, theatre, festivals, sports, kids events, and entertainment, that have appeal to people of all ages and interests, especially with parents and/or families with children.

The month of November is the beginning of the winter holiday season with Thanksgiving, and the holiday festivals and events that begin as early as the Friday after Thanksgiving.

Note: This information is provided by event sponsors. Sometimes conditions require cancellations or changes of dates, times and location which are not reflected in the original schedule. Before planning a trip to visit one of the listed events, it is suggested that you call the event sponsor to confirm the event schedule or for additional information on the event.

Concerts, Performing Arts, Theatre, Comedy, etc.

Steve Miller Band
Tuesday November 1, 2016 8:00PM
Count Basie Theatre
Red Bank, NJ
Tickets
Cheech & Chong
Thursday November 3, 2016 8:00PM
Wellmont Theatre
Montclair, NJ
Tickets
Renee Fleming
Friday November 4, 2016 8:00PM
New Jersey Performing Arts Center - Prudential Hall
Newark, NJ
Tickets
Brian Culbertson
Friday November 4, 2016 8:00PM
Scottish Rite Auditorium
Collingswood, NJ
Tickets
Dirty Dancing
November 4, 5, 5, 6, 2016 8:00PM
State Theatre - NJ
New Brunswick, NJ
Tickets
Fela!
Friday November 4, 2016 8:00PM
McCarter Theatre Center
Princeton, NJ
Tickets
Steven Wright
Friday November 4, 2016 9:00PM
Borgata Music Box
Atlantic City, NJ
Tickets
Lisa Lampanelli
Saturday November 5, 2016 8:00PM
Wellmont Theatre
Montclair, NJ
Tickets
Dion
Saturday November 5, 2016 8:00PM
Tropicana Casino
Atlantic City, NJ
Tickets
Jim Messina
Saturday November 5, 2016 8:00PM
Levoy Theatre
Millville, NJ
Tickets
Cheech & Chong
Saturday November 5, 2016 9:00PM
Golden Nugget
Atlantic City, NJ
Tickets
Miranda Sings
Wednesday November 9, 2016 8:00PM
New Jersey Performing Arts Center - Prudential Hall
Newark, NJ
Tickets
Sleeping With Sirens, State Champs, Tonight Alive & Waterparks
Thursday November 10, 2016 6:00PM
Starland Ballroom
Sayreville, NJ
Tickets
Festival Of Praise Tour: Fred Hammond, Pastor Hezekiah Walker, Israel Houghton & Karen Clark Sheard

Thursday November 10, 2016 7:30PM
New Jersey Performing Arts Center - Prudential Hall
Newark, NJ
Tickets
Average White Band
Thursday November 10, 2016 7:30PM
South Orange Performing Arts Center
South Orange, NJ
Tickets
Pentatonix & Us the Duo
Thursday November 10, 2016 8:00PM
Prudential Center
Newark, NJ
Tickets
D.L. Hughley
Thursday November 10, 2016 8:00PM
Bergen Performing Arts Center
Englewood, NJ
Tickets
Squirrel Nut Zippers
Thursday November 10, 2016 8:00PM
Cape May Convention Hall
Cape May, NJ
Tickets
Vic Dibitetto
Friday November 11, 2016 9:00PM
Borgata Music Box
Atlantic City, NJ
Tickets
Golden Oldies Spectacular: The Coasters, Charlie Thomas' Drifters & Jay Siegel and The Tokens
Saturday November 12, 2016 7:00PM
State Theatre - NJ
New Brunswick, NJ
Tickets
The Band Perry
Saturday November 12, 2016 8:00PM
Tropicana Casino - Tropicana Showroom - NJ
Atlantic City, NJ
Tickets
Toni Braxton
Saturday November 12, 2016 9:00PM
Caesars Atlantic City
Atlantic City, NJ
Tickets
Dick Fox's Golden Boys
Saturday November 12, 2016 9:00PM
Golden Nugget Atlantic City
Atlantic City, NJ
Tickets
Fela! The Concert: Afro Beat Party
Wednesday November 16, 2016 7:30PM
New Jersey Performing Arts Center - Prudential Hall
Newark, NJ
Tickets
GRP Jazz Revisited
Thursday November 17, 2016 8:00PM
New Jersey Performing Arts Center - Prudential Hall
Newark, NJ
Tickets
Dr. Mehmet Oz
Thursday November 17, 2016 8:00PM
Community Theatre At Mayo Center For The Performing Arts
Morristown, NJ
Tickets

The Goo Goo Dolls & Safetysuit
Saturday November 19, 2016 8:00PM
Tropicana Casino - Tropicana Showroom - NJ
Atlantic City, NJ
Tickets
Michael McDonald
Saturday November 19, 2016 9:00PM
Borgata Music Box
Atlantic City, NJ
Tickets
The Monkees
Sunday November 20, 2016 7:30PM
Bergen Performing Arts Center
Englewood, NJ
Tickets

Home Free: A Country Christmas
Sunday November 20, 2016 7:30PM
Jay and Linda Grunin Center for the Arts
Toms River, NJ
Tickets
Jackie Evancho
Friday November 25, 2016 7:30PM
Count Basie Theatre
Red Bank, NJ
Tickets
Atlantic City Ballet: It's A Shore Holiday
Sunday November 27, 2016 4:00PM
Caesars Atlantic City
Atlantic City, NJ
Tickets
Darlene Love
Sunday November 27, 2016 7:00PM
Newton Theatre
Newton, NJ
Tickets
Once

November 29, 30, 2016
Count Basie Theatre
Red Bank, NJ
Tickets
Popular Festivals, Events, Sports, and Expositions
WWE: Smackdown
Tuesday November 1, 2016 7:00PM
Prudential Center
Newark, NJ
Tickets
Rutgers Scarlet Knights vs. Indiana Hoosiers Football
Saturday November 5, 2016
High Point Solutions Stadium
Piscataway, NJ
Tickets
New York Giants vs. Philadelphia Eagles
Sunday November 6, 2016 1:00PM
MetLife Stadium
East Rutherford, NJ
Tickets
New Jersey Devils vs. Carolina Hurricanes
Tuesday November 8, 2016 7:00PM
Prudential Center
Newark, NJ
Tickets
American Finals Rodeo
November 11, 12, 2016 7:00PM
Boardwalk Hall Arena - Boardwalk Hall
Atlantic City, NJ
Tickets
Kellogg's Tour of Gymnastics Champions
Friday November 11, 2016 7:30PM
Prudential Center
Newark, NJ
Tickets
New Jersey Devils vs. Buffalo Sabres
Saturday Nov 12, 2016 7:00PM
Prudential Center
Newark, NJ
Tickets
New York Jets vs. Los Angeles Rams
Sunday November 13, 2016 1:00PM
MetLife Stadium
East Rutherford, NJ
Tickets
New York Giants vs. Cincinnati Bengals
Monday November 14, 2016 8:30PM
MetLife Stadium
East Rutherford, NJ
Tickets
Rutgers Scarlet Knights vs. Penn State Nittany Lions Football
Saturday November 19, 2016 8:00PM
High Point Solutions Stadium
Piscataway, NJ
Tickets
New York Giants vs. Chicago Bears
Sunday November 20, 2016 1:00PM
MetLife Stadium
East Rutherford, NJ
Tickets
New Jersey Devils vs. Detroit Red Wings
Friday November 25, 2016 7:30PM
Prudential Center
Newark, NJ
Tickets
New York Jets vs. New England Patriots
Sunday November 27, 2016 8:30PM
MetLife Stadium
East Rutherford, NJ
Tickets
Kids Events

Humpty Dumpty and The Big Book of Nursery Rhymes
Saturday November 5, 2016 2:00PM
South Orange Performing Arts Center
South Orange, NJ
Tickets
Imagination Movers
Sunday November 6, 2016 4:00PM
Newton Theatre
Newton, NJ
Tickets
Kidz Bop Kids
Sunday November 6, 2016
Count Basie Theatre
Red Bank, NJ
Tickets
Disney On Ice: Follow Your Heart
November 16, 17, 19, 20, 2016 7:00PM
Prudential Center
Newark, NJ
Tickets

Disney Live: Mickey & Minnie's Doorway to Magic
November 25, 26, 2016
State Theatre - NJ
New Brunswick, NJ
Tickets
---
---