Marlboro Restaurants
With dining reviews
Marlboro is an affluent residential community with their major leisure attractions consisting of two golf courses: The Marlboro Country Club, and the Bella Vista Country Club.
While they have many fast food chain restaurants, they also have a number of more pricey fine dining restaurants.
Popular Marlboro Restaurants With Reviews
Brioso Ristorante

One of two Brioso restaurants in Marlboro, located five minutes south of the other, this one is more high end with a rustic, yet upscale Italian country ambiance and a full service bar.

read review
Brioso Trattoria

One of two Brioso restaurants in Marlboro, located five minutes North of the other, this one is a more casual BYOB



read review
Fireside Grill

Popular with diners who enjoy a casual and active bar scene with large screen TV's and afford ably priced food and drinks.
read review
La Cashina

Popular with budget conscious diners who enjoy traditional Italian food served in generous portions at an affordable price.


read review
Nonna's Citi Cucina

A popular Italian restaurant that offers well prepared food at a reasonable price. It's a great value for budget conscious diners with large parties of diners.

Osteria Cucina Rustica

One of the top restaurants in the Western Monmouth County area. Serves well prepared Italian food with Rustic Tuscan upscale ambiance.
Sam Vera Restaurant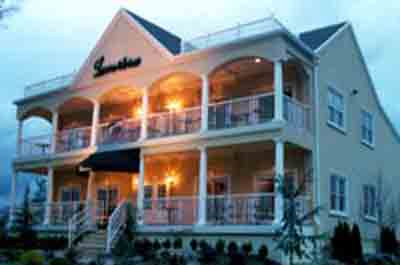 The best Italian restaurant in Western Monmouth County. Popular wit diners who enjoy well prepared food with excellent fine dining amenities and "Old World" ambiance.

Other New Jersey Resources