Connolly Station Restaurant and Tavern

A Belmar, NJ Restaurant Review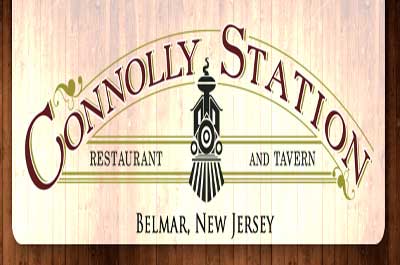 Connolly Station Restaurant and Tavern
711 Main Street
Belmar, NJ
732-280-2266
Website
Fare: Irish-American
Price: Moderate - Expensive
Food Quality:
Service:
Decor:
Overall Rating:
Note: Four star Rating System from no stars = poor to Four stars
= Best in Class
---
The entertainment, the bar scene, and overall energy is vibrant.
Not for diners looking for quiet conversation. Expect the music to be exceptionally loud.
Value for food fair compared to other Jersey Shore Irish pub/taverns.
Value: Fair
Noise Level: Very high during peak times
Dress: Casual

Recommended For: Diners who enjoy Irish pub food and a night out with friends for drinks, food, and entertainment.
Not Recommended For: Diners who may prefer more upscale, fine dining in a more low key setting.
Recommended dishes: When available, Corned beef platter, Shepherd's pie, Sesame scallops, and the Mandarin orange shrimp
Liquor: Extensive selection of Irish beers. Bar scene is vibrant.
Restaurant Review

The Connolly Station Restaurant and Tavern serves a good variety of American and Irish dishes.
It's name is taken from the train station in Dublin, and their proximity to the Belmar Train Station.
They also have live entertainment and many of performer's feature Irish music. As the night goes on, the place fills up with a younger crowd.
They have an extensive menu of comfort food especially for starters, salads, burgers, sliders, sandwiches, and Irish specialties. The entree menu is limited
They attract a large bar crowd, and on nights when there is live entertainment the music tends to be loud.
They are a popular place to celebrate St. Patrick's Day. It is unofficially regarded as the parade headquarters for very popular annual Belmar St. Patrick's Day Parade.
They have dinning in four different rooms and can host host private parties.


The Connolly Station Restaurant and Tavern is open seven days/week year round for dinner, and Friday, Saturday & Sunday for Lunch.
(updated: April, 2015)
How Do We Rate and Review Restaurants?
New Jersey Leisure Guide contains the largest source of extensive and unbiased New Jersey restaurant reviews. Data is gathered from our viewers e-mail restaurant comments, Internet and print research, and professional restaurant critics. The data is analyzed and a review created. Staff personal visits are sometimes made to corroborate and/or tweak results.

Other New Jersey Resources