Collingswood Restaurants
Popular restaurants with reviews

Collingswood, located seven miles east of Philadelphia In southwest New Jersey, is a small community with a number of excellent restaurants and one of South Jersey's top three dining destinations along with Atlantic City and Cape May.
It's also one of the few dry town's in NJ with restrictions against serving alcoholic beverages dating back to a policy in force since 1873. BYOB restaurants are the norm.
Collingswood has become become a revitalized town with boutique shops, restaurants, sidewalk entertainment, and festivals. The major attractions include: The Collingswood Community Theater, Collingswood Scottish Rite Theatre, and the annual Collingswood Crafts and Fine Art Festival held in the 3rd weekend in August, and the Before the Bridge Music Festival in September.
Parking in downtown Collingswood is metered and sometimes difficult to find a spot, use of the public lots is recommended.
Collingswood Restaurants With Reviews
Kitchen Consigliere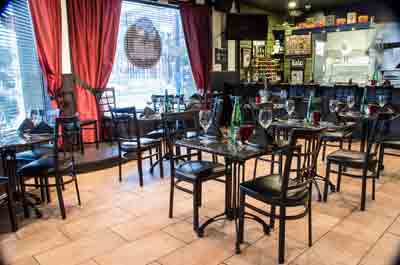 One of the top "Red Gravy" traditional Italian restaurants in southwest Jersey with attractive mob themed decor
Nunzio Ristorante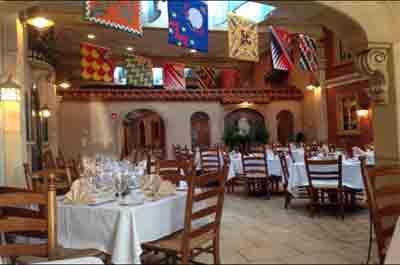 A popular BYOB dining establishment serving up well prepared Italian dishes with fresh ingredients.

The Pop Shop Cafe

An ideal place if you have young kids and looking for an "out - of - the - ordinary", kid friendly place for breakfast, lunch or dinner.