The Best Central Jersey Fireworks Displays
2016 Year Round Fireworks at festivals, concerts and events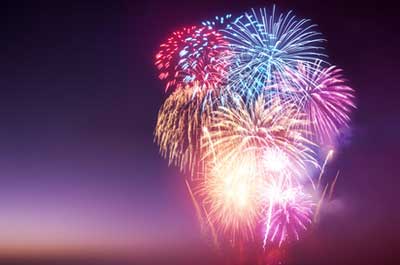 Year round Central Jersey Fireworks displays cover a range of awesome displays and rank amongst the best in the world.

While pyrotechnic displays are often associated with Independence Day - July 4th celebrations, and New Years Eve, many of the fireworks displays accompany a popular event to either kick it off, such as the beginning of the New Year, or as a finale such as a festival or a minor league baseball game.

Note: This information is provided by event sponsors as a free service to our viewers. Sometimes conditions require cancellations or changes of dates, times and location which are not reflected in the original schedule. Before planning a trip to visit one of the listed events, it is suggested that you call the event sponsor to confirm the event schedule or for additional information on the event.
2016 Central Jersey Fireworks Events

(Listed by earliest date)
New Years Eve Fireworks - New Brunswick
December 31, 2016; 11:30PM - Midnight
Monument Square
Livingston Ave, & George St.
New Brunswick
Website
They'll be a DJ spinning some tunes to warm everyone up for the grand finale.
The count down to begin the new year with a spectacular fireworks display shot off the roof of The Heldrich Hotel. It will be visible for miles around! Many of New Brunswick's Bars an Restaurants will be open late for a post fireworks nightcap.
Seastreak New Years Eve Fireworks Cruise

Saturday, December 31st, 2016
Boarding Time: 9:00 PM
Departure Time: 9:30 PM
Departing from 326 Shore Drive, Highlands, NJ 
1-800-262-8743
Information & Tickets
Cruise from Central Jersey to see the gorgeous fireworks display at the Statue of Liberty.
Tickets include amazing views of the fireworks and the New York City skyline, a premium open bar from 10pm-12am, hors d'oeuvres, buffet dinner, champagne toast, a DJ playing all your favorite tunes, and more.
Check out the 2016 North & South Jersey Fireworks Events

North Jersey Fireworks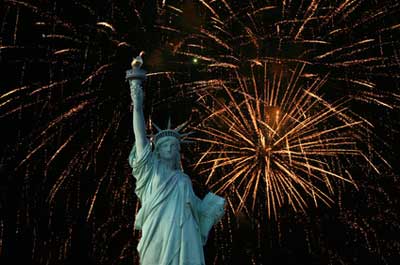 Year round North Jersey Fireworks displays cover a range of awesome displays including the popular State Fair at the Meadowlands, the Hoboken Italian Festival, and the Morris County First Night New Years Eve celebration.
Learn more

South Jersey Fireworks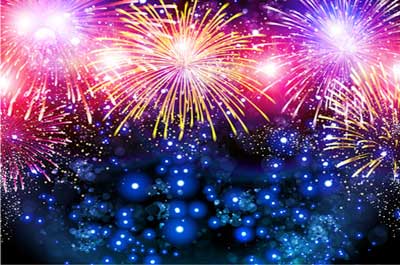 Year round Central Jersey Fireworks displays cover a range of awesome displays including the popular Atlantic City New Years Eve Fireworks, Tropicana's Multimedia Light and Sound Show, and Wildwood's Summer Fireworks on the Beach.
Learn more

---